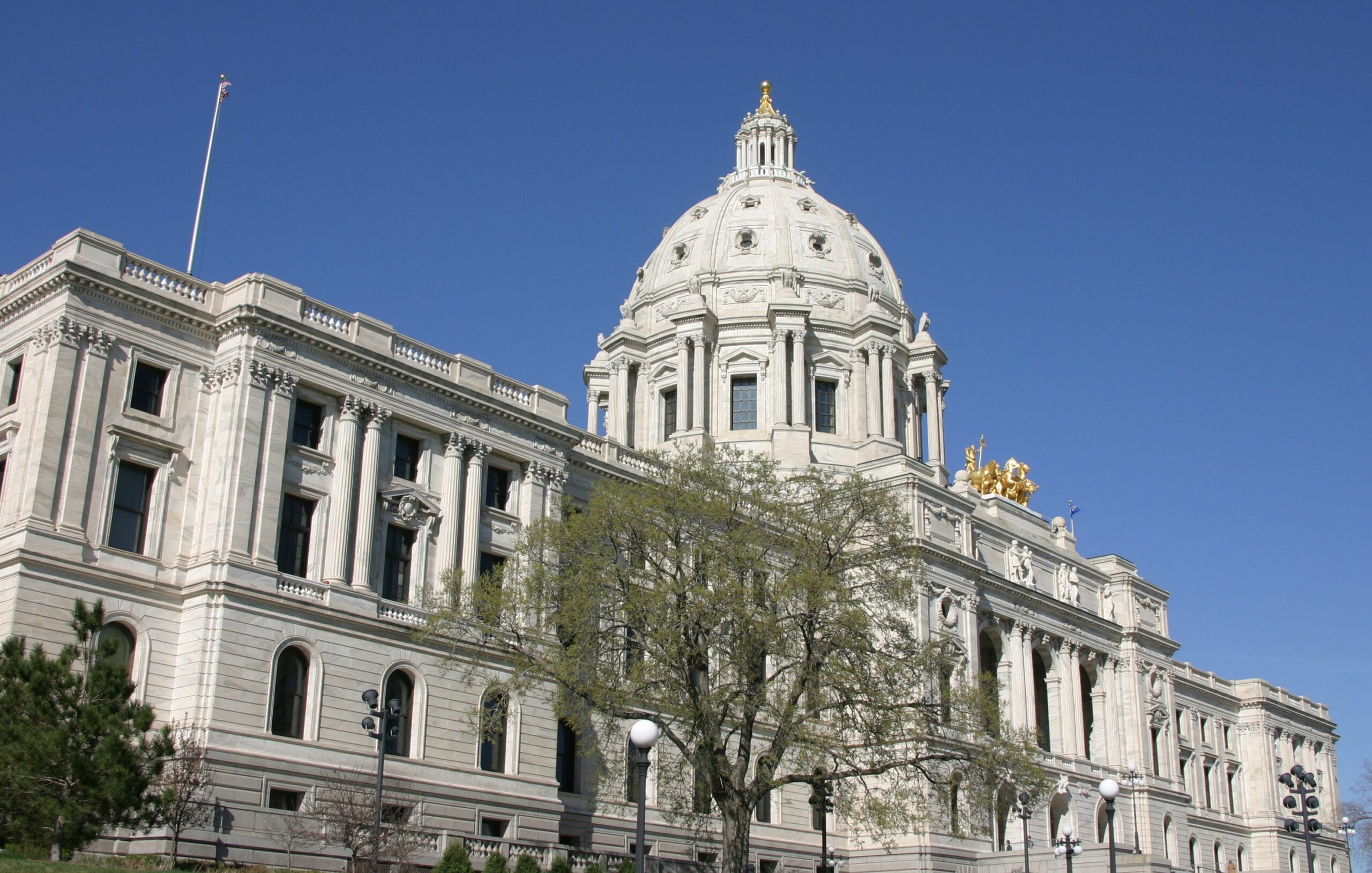 Share
Minnesota State Legislature Passes Historic Public Works Bill
|
Share
Last week, the Minnesota State Legislature met in another special session for the fifth time this year. The Senate voted to rescind Governor Walz's emergency declaration, and the House blocked that vote, extending the Governor's emergency powers until November 12. The legislature also passed the largest public works bill in state history after months of negotiation. It will create and protect tens of thousands of jobs during the COVID-19 pandemic, a time of high unemployment rates.
The bill provides capital investment for many public works projects around the state. It is also called a bonding bill because it is funded by the sale of bonds. It authorizes the state to borrow around $1.9 billion for infrastructure projects. This means hundreds of millions of dollars for things like roads, bridges, wastewater treatment, trails and housing. Also included in the bill is historic funding for bus rapid transit that could save millions of hours in riding time and historic funding for proposals to improve equity.
There is spending for direct and personal care workers and corrections workers who work overtime. Correctional facilities and colleges and universities will also receive money for building and renovation. Home and healthcare workers are celebrating the temporary increase in emergency wage and benefits included in the bill.
Home care worker and member-leader with SEIU Healthcare Minnesota Robin Pikala said that passing the emergency rate increase on a strong bipartisan basis shows that these workers are valued. "Home care workers, who are almost all women like me, and many of whom are women of color, have stepped up throughout this pandemic, working to keep seniors and people with disabilities living safely in their homes and with their families," Pikala said. "We've put our lives on hold to ensure we are being safe for those we care for, but we haven't gotten any support at all for this critical, life-saving work."
The Minnesota Building and Construction Trades Council is also celebrating the investment in construction. "This bonding investment is necessary for our communities, workers and our economy," said Jessica Looman, Executive Director of the State Council. "Construction workers across the state are breathing a little easier today, knowing that there will be jobs coming so they can keep working to provide for themselves and their families."
The bill started as a bonding bill and became an omnibus package when tax amendments were added. One of the tax changes provides relief to farmers and small businesses that purchase large equipment. Members of the House voted 100-34 for the historic bill, and the Senate voted 64-3.
Introduced on Monday was another bill that would provide emergency paid sick leave for health care workers. The president of the Minnesota Nurses Association, Mary C. Turner, said that currently healthcare workers are expected to use their personal sick time when waiting for COVID-19 test results. They also have to use personal sick time if they test negative but need to take work off to take care of sick family members. "Nurses are burning through their personal benefit time at alarming rates, which impacts their ability to take time away from work to treat a non-COVID illness or injury, or to take care of a family member," Turner said.
To Majority Leader Ryan Winkler, Minnesota nurses and health care workers are heroes. "The Legislature has an opportunity to make sure the benefits our heroes have earned are protected when they take responsible actions to protect the health and safety of their communities," said Winkler.