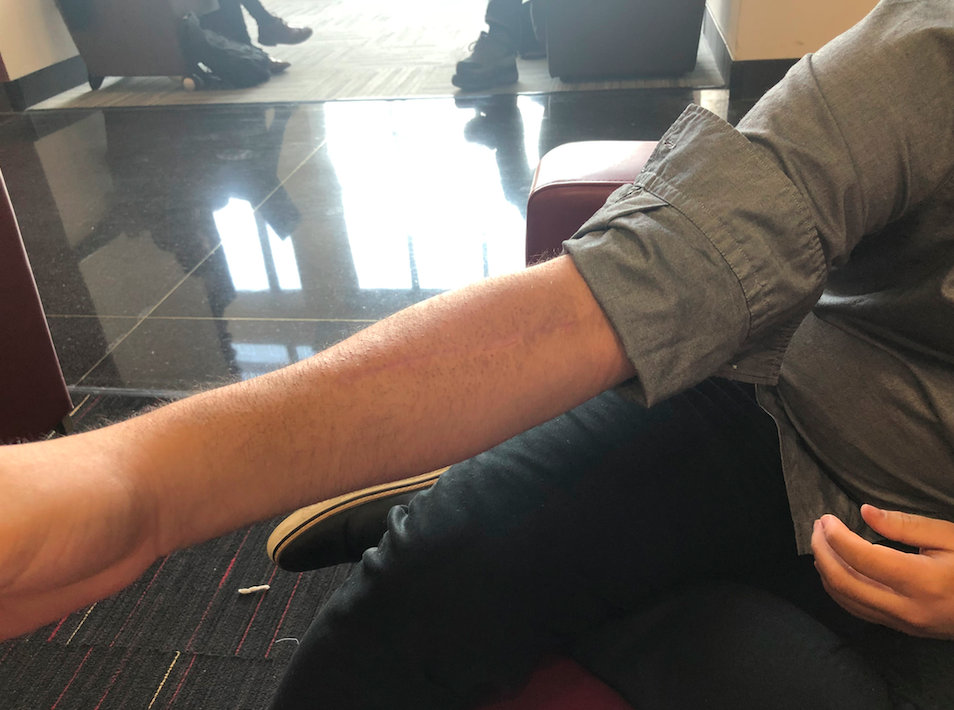 Share
Popular E-Scooters on U of M Campus Causing injuries, yet Boynton not Fully Tracking Impacts
|
Share
The University of Minnesota is seeing an increase in student injuries from the use of rental scooters.
This semester alone, as of Sep. 2 up until Nov. 14, there have been 51 of these injuries in urgent care at the university's Boynton healthcare center, according to Dave Golden, Director of Public Health and Communications at Boynton Health.

This data only represents urgent care at Boynton and does not include the various other clinics within Boynton that students may use.
Additionally, Boynton has limited hours. The clinic is not open at all on weekends and closes at 5 p.m. on weekdays which leaves students to often look elsewhere for treatment.

"I hit the curb," said Megha Ramanathan, a student at the U, "but I was lucky enough to land near a bunch of firefighters."
Ramanathan was riding a Lime scooter when she had gotten into an accident that left her with scrapes across her face but was able to laugh when she mentioned that she landed near firefighters who were able to help her.

Because it was the weekend, she was not treated at Boynton and instead went to Fairview in Minneapolis.

Ramanathan is just one of many students left out of the already growing statistics that Boynton has been keeping track of.
Boynton will "most likely" be adding scooter accident statistics to their end of the year report following the number of students injured just this semester, according to Golden.
Data collected by the city shows that a large concentration of scooter usage appears on campus which would explain why Boynton may be seeing so many students.
See the full collection of Minneapolis scooter data here.
Tage Singh, another student at the U, broke his right radius bone in his arm when riding a Lime scooter a few months ago and was treated at Boynton.

Singh only recently got his cast off following the incident and a follow-up surgery.
Singh and Ramanathan represent just a small portion of scooter incidents at Minnesota and an even smaller portion within other areas of the United States.
The scooter incident data from Boynton comes following a study published in the medical journal, JAMA Open Network, and conducted by the University of Southern California presenting a similar spike in electric scooter accidents.
The study includes emergency room data from two emergency departments in Southern California collected from Sep 2017 to Aug 2019.

Scooter data reported by the University of Southern California.
Out of the 249 patients used in their data, only 11 patients were wearing helmets.
79 of those in the study reported head trauma, many of which may have been prevented had a greater percentage of those been wearing helmets.
Boynton does not currently keep track of helmet usage amongst scooter incidents, but Golden said that they plan on including that data in the likely event that scooters are included in their annual report.
"We see a lot of students who aren't wearing helmets," said Golden.
Students and those in the Twin Cities area are warned by both scooter companies and the city to wear helmets while riding.
Despite this, there is a low adherence to these warnings and others such as not riding on the sidewalk.
Golden suspects that students not adhering to these warnings is what is getting people hurt in the first place.