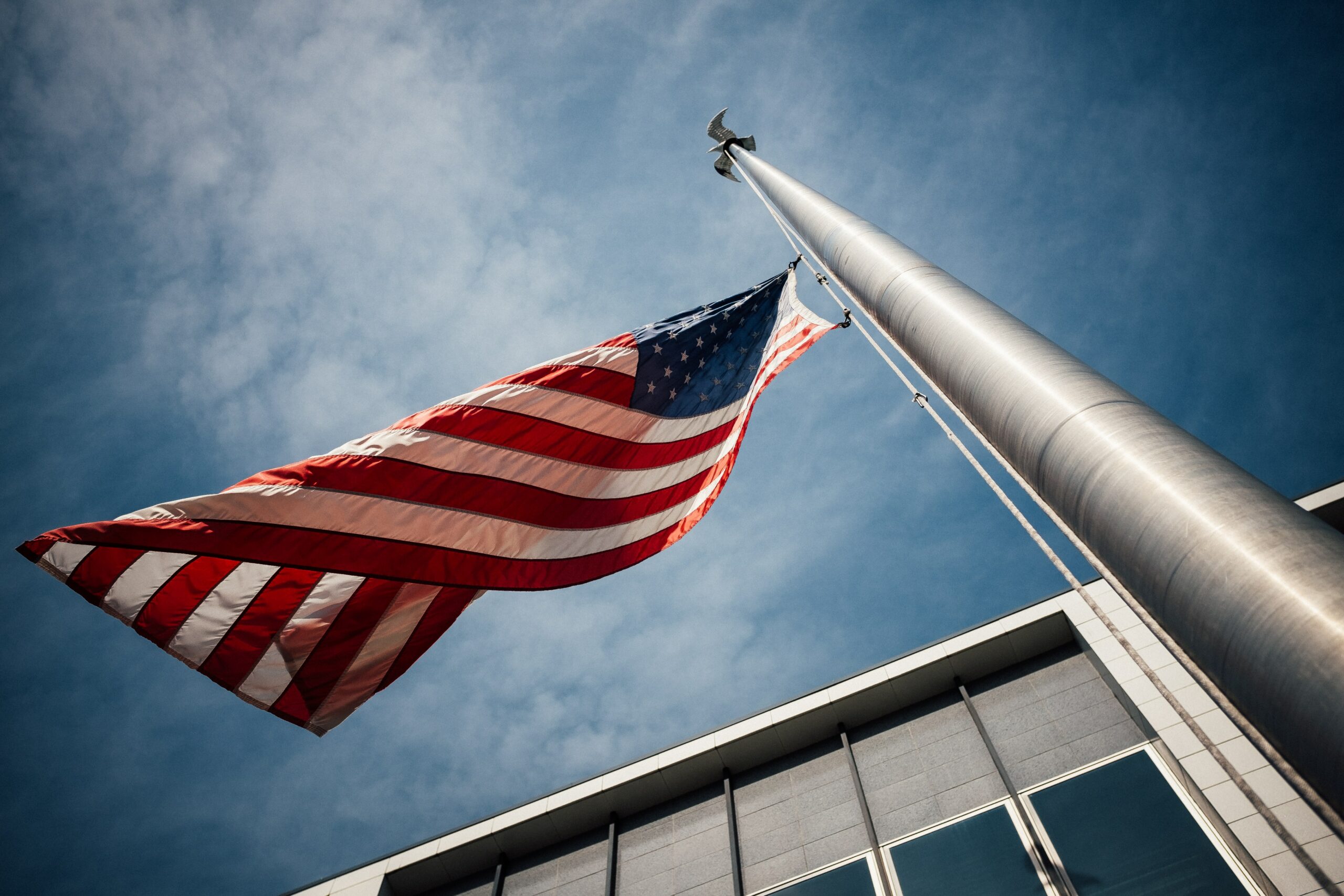 Share
After years of empowering workers all over Greater Minnesota to organize and democratize their workplaces, Audra Waylett came face to face with the forces fighting against worker power at her own job.
"It's so incredible to see a person's true colors come out once they realize that their perceived sense of power and control is going to be relinquished…which isn't happening," said Waylett. "We're asking for an equal and level playing field. Nobody is taking anything from you."
Waylett has been involved in the labor movement for much of her career. She used to work as a state employee, and got involved with AFSCME before becoming a political organizer. She travelled all over Minnesota empowering workers, and worked as the field director for the Southeast Minnesota Area Labor Council for a decade. She joined FairVote Minnesota as the regional organizing director in August 2020 before the elections, but was fired on June 23 along with four other employees on the first day of bargaining for their union contract.
Since 1996, FairVote MN has been working as a grassroots, nonprofit organization seeking to reform the electoral system by introducing ranked choice voting (RCV). Rather than cast a single vote for one person, voters have the option of ranking their candidates on the ballot from first to last choice. A candidate is declared the winner if they receive more than 50% of the first-choice votes. In 2006, Minneapolis voted to adopt RCV. Four other cities in Minnesota will have RCV in this year's elections: Bloomington, Minnetonka, St. Paul, and St. Louis Park. You can learn more about the method and how it works here.
At the end of April, FairVote MN voluntarily recognized the union with TNG-CWA 37002. But the former staff say the layoffs and lack of transparency are at odds with the organization's values.
"Unions are the cornerstone of democracy," said Waylett. "And this is an organization that claims to care very much about democracy. So it made sense that a democracy organization would want something like this for their staff to be there."
Waylett and other employees worked remotely this past year. They did a lot of phone banking, fundraising, town halls and legislative work. They worked on building relationships in communities during the COVID-19 pandemic, sometimes at their own risk. She and others had to file police reports and even an FBI report because they received threatening phone calls.
"We all had to supply our own equipment to do the job," said Waylett. "We were calling all day with our personal cell phones. That becomes a safety issue."
The safety issue was only one example of why they wanted to unionize. They wanted transparency and consistency. "Our campaign manager was absolutely fantastic, she was great," said Waylett. "And that's wonderful, but what happens if she gets abducted by aliens? Or she's not there the next day? There is nothing that guarantees or protects any of the things that you have at work as they were. There's not a union contract that protects that."
On the first day of bargaining, contract negotiations took place over Zoom. Three union members including Waylett were present with their union representative. FairVote MN's attorney, Mark Mathison, a specialist in labor and employment law, was also present. Mathison has experience with employers developing union avoidance strategies.
Two hours into the meeting, Mathison said there was one more thing to share.
"I was thinking, oh, did something happen? Did something break, like legislatively?" said Waylett. "And he says the bargaining unit is going to be laid off.
"You feel the room, the air and energy and everything in the room…close in…that silence. I just thought…this is what we're doing. This is the route that you're going to go…the first moment was sort of disbelief. And then it was…I can't believe this is happening. I'm really, really angry, I want to scream, I think I want to cry."
They met with the other two bargaining members who were also being fired, and broke the news to them. They returned to the bargaining table after being fired, and were able to negotiate a severance package. A union contract was reached, but the "FairVote Five," as Waylett likes to call her team, will not get to experience the benefits of reaching that contract.
"This was about the folks that come after us, about building something better for them," she said. "So that they don't have to walk through the hell that we walked through working that job, that they'll have a voice and that they have something that will protect them. We weren't gonna back down. We were damn proud of unionizing, and the work that we put in to do it."
They released a statement and shared what happened on social media. According to FairVote MN's statement, the employees were hired with the knowledge that their work was temporary and going to end after the campaign season and legislative session, but Waylett said they had no idea that this was going to be happening, and that they recently filled out surveys on how they felt about returning to the office for in-person work.
"We literally had a meeting the day before that contract negotiation, we were talking about building out and planning for the summer," said Waylett. "We were told, hey, look, you know, get your vacation time. If you have PTO, we're asking that you probably don't take it in October, because it's an election, and it's RCV, and there's five cities that are using it. And we have all this education to do."
To Waylett, good organizing is about building relationships that last. She said she finds it suspicious that the only people fired were the employees from the bargaining unit, especially since the organization has the funding to retain over a dozen lobbyists.
"You have to have people there that have relationships with folks and know how to build those relationships, and aren't there for three months for an election cycle and are out the door," she said. "You grow things by investing in your staff and making sure that they're there. So this can continue to grow and get bigger. I thought that they wanted to get ranked choice voting passed in the legislature…is that not the plan?"
Hundreds of people have signed a petition in support of the former employees.
"I would do it all over again, in a heartbeat," said Waylett. "This team is magic, and it's something special. And it's really unfortunate that FairVote chose to throw away such talent. And that they chose to get rid of the union employees."
Workday Minnesota has reached out to FairVote Minnesota for a comment but has not received a response.
UPDATE: As of September 3, FairVote Minnesota publicly apologized for firing the workers and recalled them. Waylett said she's not going back to work for the organization, and instead working with a union as a labor representative.