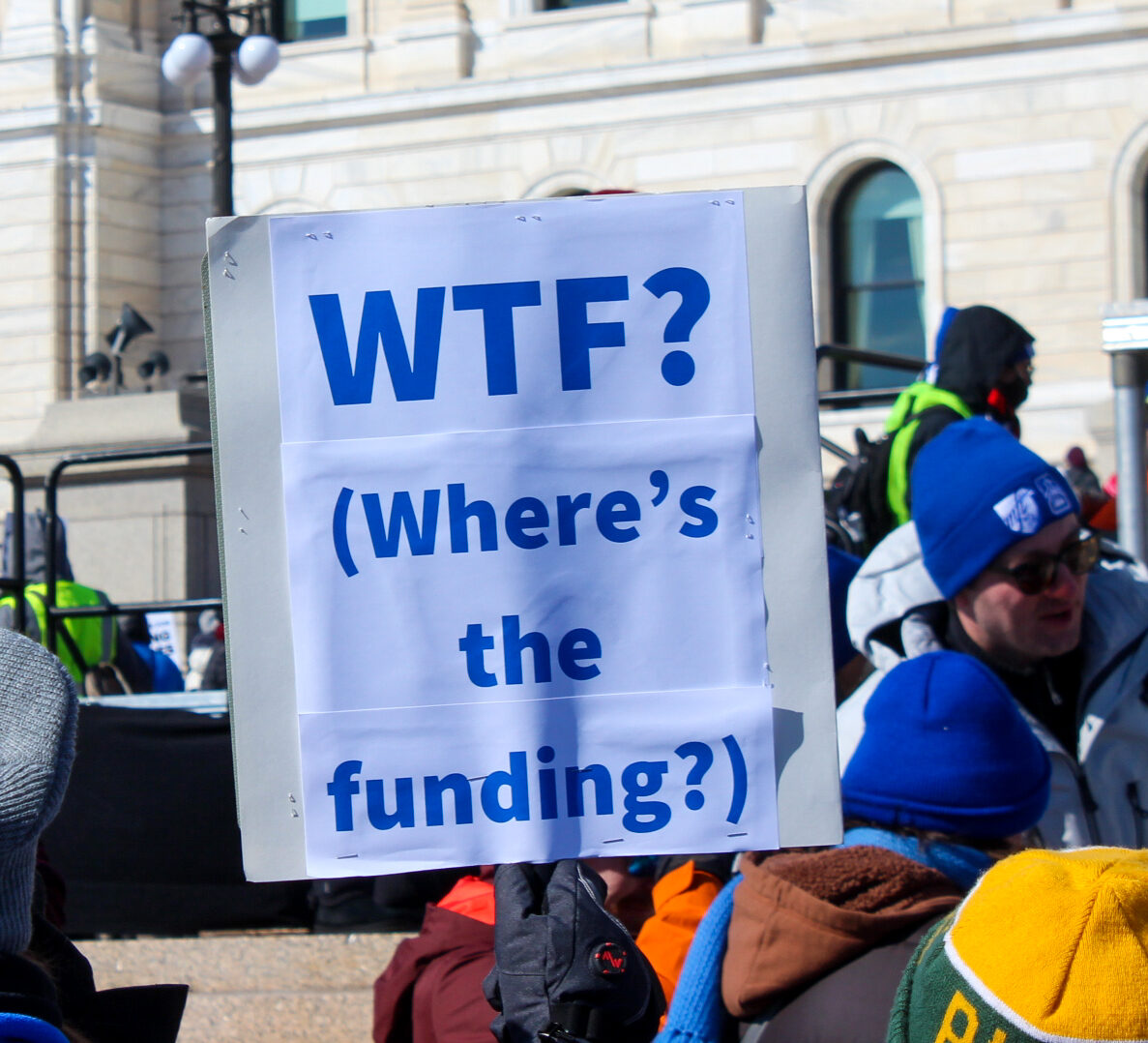 MFT strike at the Capitol
MFT strike at the Capitol
Share
Teachers and their labor have been one of the most contentious subjects of the COVID era, as the nation's papers of record (and even some supposedly progressive publications) scolded teachers to get back into the physical classroom and blamed them for everything that could possibly go wrong with children. Around the country, teachers have been quitting, retiring, and finding ways to resist, and now we have a strike in a big urban school district⁠—the first teachers' and education workers strike in Minneapolis in fifty years, as the Minneapolis Federation of Teachers and Education Support Professionals hits the picket lines. We speak with Minneapolis teacher Maria White and special education assistant Ben Polk about the strike, and also check in with Leah VanDassor of the St. Paul Federation of Educators, which also came within hours of a simultaneous strike.
We also hear from New York Times digital engineer Benjamin Harnett, who is part of the tech workers union that scored a big victory this week, and talk about a surprising victory for the postal service⁠—in the Senate, no less. For Argh, we consider the struggles of childless women in the workplace, and the way at-will employment enables discrimination.
Thank you for listening to our 242nd episode! If you like the show, you can support us on Patreon with a monthly contribution, at the level that best suits you.
If you're interested in advertising on the show, please email ads@dissentmagazine.org. And as always, if you have any questions, comments, or tips, email us at belabored@dissentmagazine.org