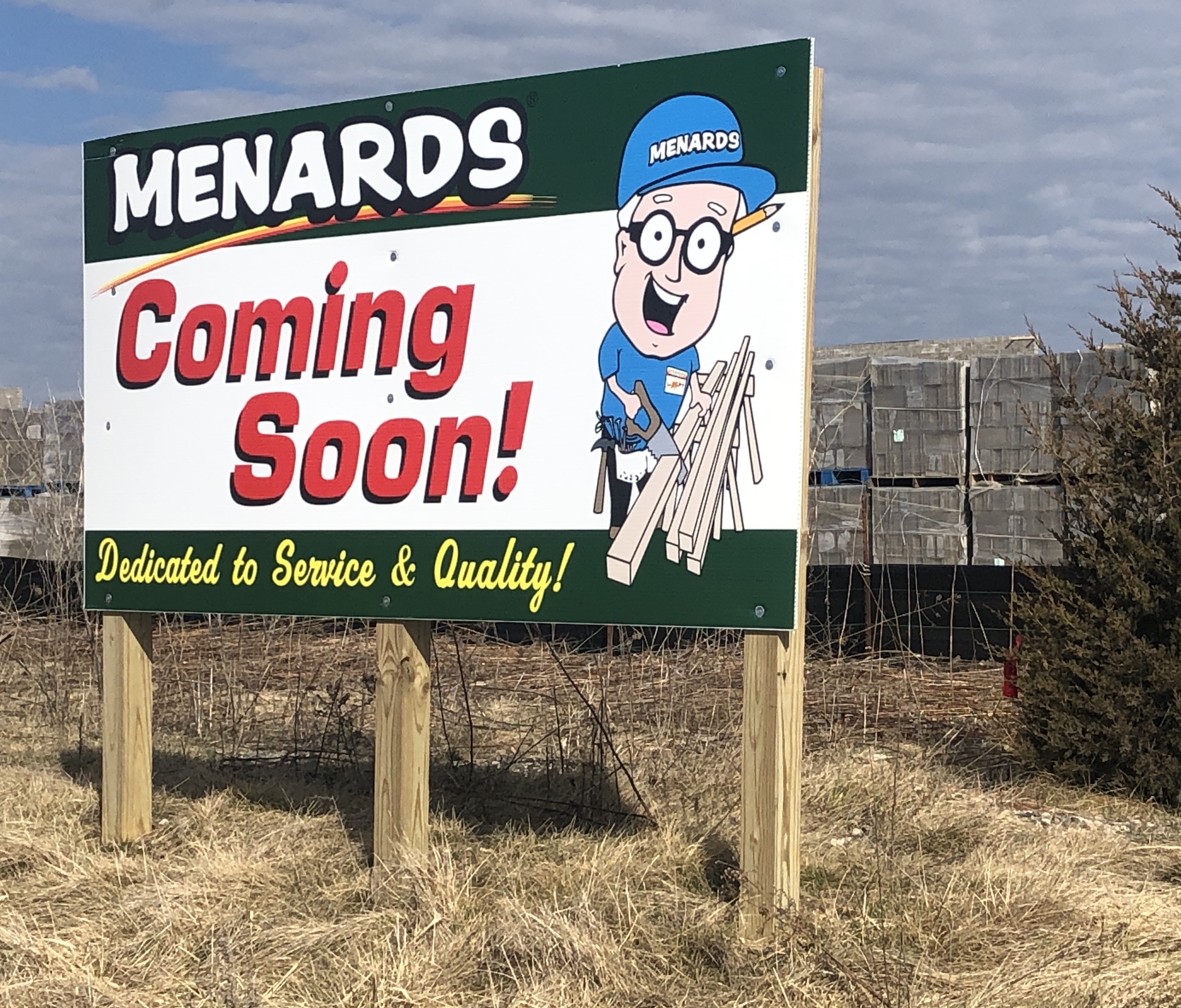 Share
Wage Theft Allegations at Menards Construction Site
|
Share
An email provided to the Laborers' International Union of North America (LIUNA) dated February 14th, 2020 gives clear evidence of a misclassification and wage theft scheme by a Menards contractor, Blackrock Masonry, at an Apple Valley construction site.

In the email, Raul Castillo Hernandez, who has been a bricklayer for 20 years, is asking for money owed from Blackrock Masonry after three weeks of no pay. In response, Travis Hanauer of Blackrock Masonry explains that,

"Thanks for the email. We have no issue sending you guys a check for $750. Since you were never entered into our payroll system, we have to treat you as an independent subcontractor."

Two other workers were also expecting back wages.

Castillo Hernandez replied to Hanauer explaining that, "I don't want to get trouble with taxes I do not have a business, I am just a bricklayer. I just want to get paid as an employee that is what I was. I have been waiting too long."

In a subsequent interview, Castillo Hernandez explained that he received no further communication and remained unpaid nearly two months after leaving the job.

Raul Castillo Hernandez was at the Apple Valley worksite between January 9th and 14th along with 10 or so other Latinx workers, most of whom were undocumented. Blackrock offered Castillo Hernandez $25 an hour without benefits and a hotel room at the LivINN Hotel in Burnsville. Foreman Juan Garcia also said that Blackrock would cover the cost of the hotel when they are not working, due to illness, or days off.

Castillo quit the job after several days due to what he considered to be substandard construction practices — specifically Blackrock's failure to heat and cover the outdoor worksite in below-freezing January temperatures. For this sort of work, it's important to have a heating system so that workers can operate safely in the winter and so the concrete can cure. In his 20 years of bricklaying, Castillo Hernandez had never seen this sort of worksite neglect. When Castillo Hernandez pointed out that this would not work, Garcia told him it was fine and not to worry about it. Some of Castillo Hernandez's co-workers complained but many were afraid because of their legal status.

Castillo Hernandez's suspicions were also raised when Garcia didn't have him fill out forms and offered to sell him work papers, ID card and a Social Security number for 200-400 dollars. Castillo Hernandez said he did not accept the offer "since I am a citizen."

Castillo Hernandez noted that his legal status makes him less susceptible to the abusive tactics employed by Blackrock. Immigrant workers tolerate a lot more since they fear deportation if they raise their voice, and so companies, "They do whatever they want with them." When Castillo Hernandez challenged their abuses of immigrant workers the foreman laughed at him, noting that nothing has ever happened and people get deported when they complain. Blackrock did not reply to questions regarding Castillon Hernandez's pay and their exploitation of migrant workers.

According to Blackrock's website "Blackrock has recently become a preferred masonry contractor/partner of Menards Inc. in the Midwest Region." According to its website, Blackrock appears to have few customers beyond Menards. Additionally, according to the Wisconsin State business search tool, Blackrock has only been in business for two years having registered on 03/02/2018.

According to public records, the principals of Blackrock, Eric McConnell and David & Teri Jean Whitehead have a litany of legal actions against them over debt payments, defaults and dubious legal defenses.

Menards has been going through a process of refurbishing or rebuilding its stores. One of the last stores is in Maplewood where Menards is attempting to have plans approved for major renovation and expansion by the city council.

Following Castillo Hernandez's allegations that multiple workers, including migrants, were victims of wage theft on a Menards construction project in Apple Valley, the issue was directly addressed at the March 9th Maplewood City Council meeting. Approximately a dozen union members and immigrant activists from Maplewood and nearby communities showed up to the meeting.

Todd Mutch, a 30-year union construction laborer from Apple Valley and longtime Menards customer, asked city officials to use their power to make sure that the problems that occurred in his area aren't repeated in Maplewood, stating, "everyone deserves to get paid."

Kevin Pranis from LIUNA quipped that union members love to, "'save big money at Menards, but not on the backs of workers."

In response to concerns raised about wage issues, Council Member Sylvia Neblett said, "when someone says you have wage issues on a project, that's a really big deal."

In response to concerns about labor issues and wage theft, Nick Brenner on behalf of Menards stated, "We have never had issues." Menards did not respond to a request for comment.

Menards has also drawn the attention of Minnesota Attorney General Keith Ellison. According to MPR News, Ellison's office sent a warning letter to Menards, "following complaints of price gouging on cleaning supplies, bleach and face masks."