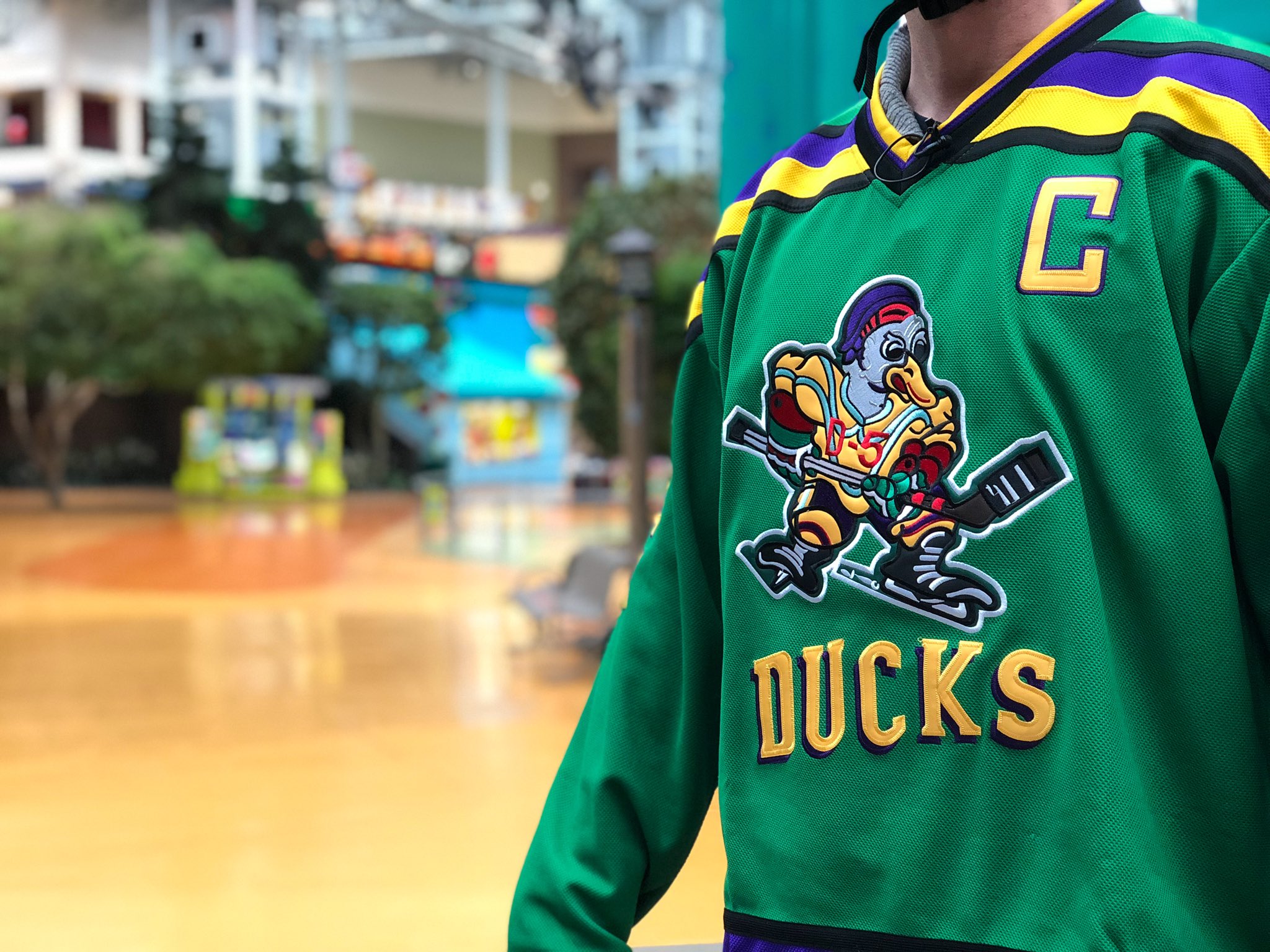 Mall of America Stock Footage
Share
A Film Stimulus Bill for Minnesota
|
Share
A missed opportunity is how some see the reboot of the "Mighty Ducks" franchise on Disney+. Unlike the 1990s movies, none of the "Mighty Ducks: Game Changers" series was shot in Minnesota. Minnesota has historically served as a marque filmmaking destination until the 1990s when places like Georgia, New Mexico and parts of Canada created tax credits for film production. The local legacies of the thriving film industry are the countless film festivals and creative agencies.
Creator of the Mighty Ducks reboot Steven Brill called out the lack of credits as a factor in the location. "When we started planning the show, I hoped and prayed we'd shoot in Minnesota. I wrote it with that in mind," he told the Star Tribune. "It just wasn't possible."
Minnesota has also been passed over when shooting FX's "Fargo" reboot and "Clouds," a Disney+ movie about the late Zach Sobiech of Lakeland.
Having these uniquely Minnesotan stories filmed elsewhere is fueling enthusiasm for the tax credit production incentive bills, HF 1975 and SF 198.
Introduced by Rep. Dave Lislegard and Sen. David J. Tomassoni, the bills are broadly supported by organized labor.
If the bill is passed, it is poised to potentially bring millions yearly into the state's economy from producers that would begin using the incentive to produce the backlog of on hold productions. Passage of this bill will also provide an important financial incentive for many years to encourage production of all kinds in our state. Rep. Lislegard, who was cast as a local actor in the 2005 film "North Country," shot partially on the Iron Range, noted "An incentive program like a film tax credit is the only way to build this thriving industry and allow it to be sustainable. This is truly a 'but for' proposal. Without a tax credit they will not come."
The film stimulus bill is designed to encourage out-of-state production companies to come here to make their content, employing Minnesotans, buying Minnesota goods and services, and paying Minnesota taxes, while building a foundation for that industry to thrive here.
The bill would provide a 25% credit for film production costs, capped at $25 million annually for 10 years.
"Without a tax credit, we're just going to keep losing those Minnesota stories," Bahan said.
In return, after these production companies have paid 100% of the Minnesota payroll and sales taxes incurred during production, they can receive up to 25% tax credit on qualified expenses. These out of state production companies can then sell their full-value tax credits to Minnesota-based companies at a discount.
Movie and TV production generates economic activity far beyond the lights and cameras. For each production there has to be support staff, meals, local tax revenue on usage of buildings, and hotel use. In short, it's an enormous production.
A recent report by the Motion Picture Association of America (MPAA) revealed that the highly labor-intensive film/TV industry is responsible for creating 2.6 million jobs nationwide, paying $177 billion in wages. Two-thirds of those jobs were in indirect industries such as hospitality, transportation, and the construction/building trades.
IATSE rep Brian Simpson testified that film/TV production "is like modern-day manufacturing and can only be done by real people working real middle-class jobs. Due to competition from other states [with tax incentives] and Canada, Minnesota has been exporting these jobs for at least 20 years now, but we can bring this back."
Several states have realized substantial benefits from similar production tax credits. The first season of the Hulu series "Castle Rock," shot in Massachusetts, created 1,026 jobs and generated $69 million in economic activity. Each $1 of tax credit generated an estimated $4.73 in economic activity in the state. During their twelve-month production period "Castle Rock" expenditures for hotels and motels, including casino hotels were $914,000. The numbers were even more dramatic in Utah, where that ratio was $14 in new state GDP for every $1 of tax credit issued. The MPAA reports that up to $250,000 per day can be introduced into local economies when a film shoots on location.
During testimony, Melodie Bahan, Executive Director of MN Film & TV, highlighted how crucial the timing of this bill could be. Because so many productions were forced to shut down during the pandemic, there is an enormous backlog of shows waiting to be made. Coupled with the explosive growth of streaming viewership throughout 2020, there is now a demand for new content that outstrips current studio capacity. If history is any guide, these shows will be made in states with production incentives.
"This bill will bring millions of dollars in new spending and thousands of jobs to Minnesota," said Bahan. "We're grateful for the bipartisan support of legislators who understand that film and TV production can be part of our post- COVID economic recovery.