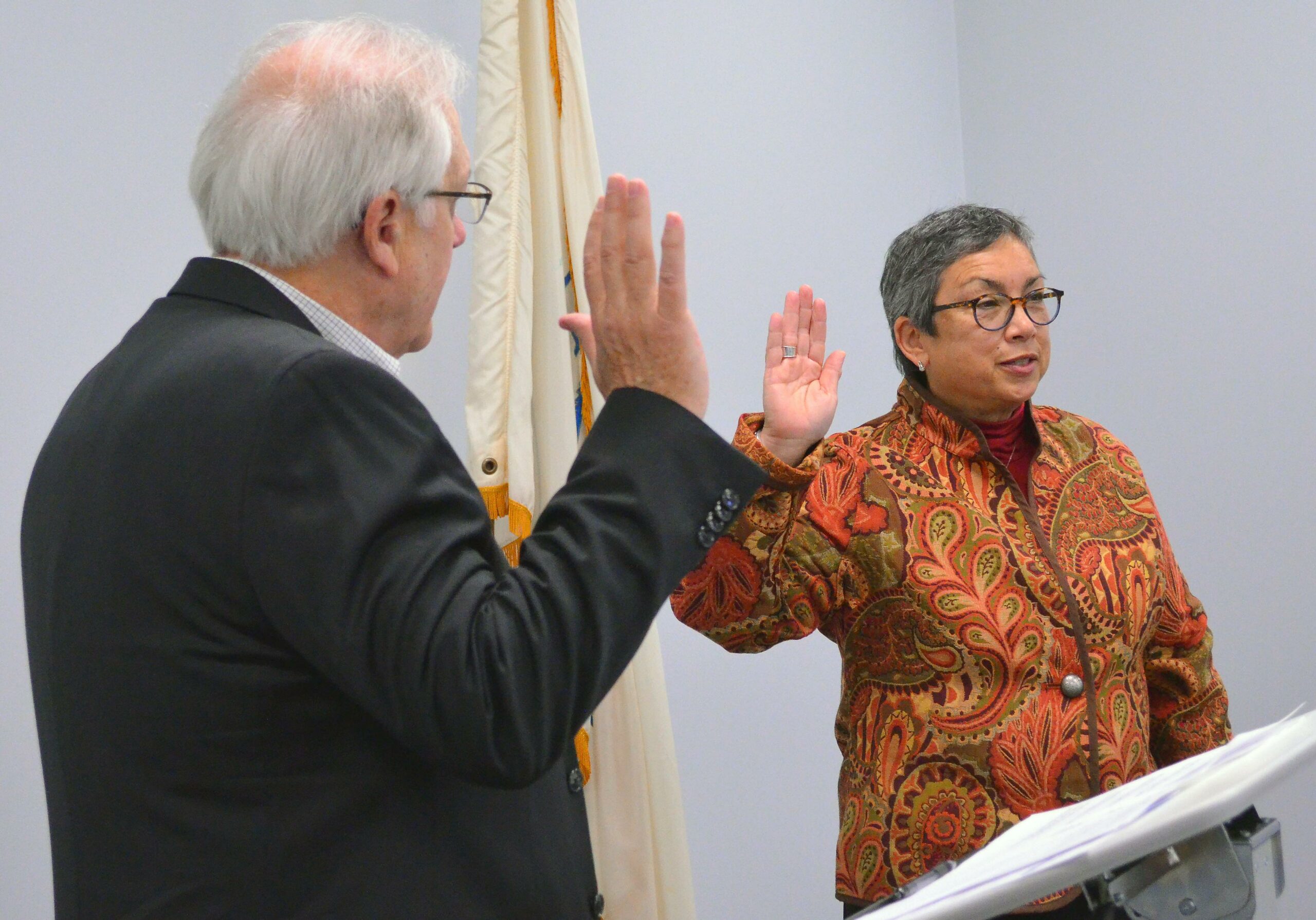 Bill McCarthy administers the oath of office to Bernie Burnham.
Bill McCarthy administers the oath of office to Bernie Burnham.
Share
In a ceremony broadcast live on the federation's social media platforms, outgoing Minnesota AFL-CIO President Bill McCarthy swore his successor, Bernie Burhnam, into the state's highest-ranking union office today.
"Every Minnesotan deserves the best opportunity in life, no matter where they live, what they look like, who they love, where and how they worship and even how they vote," Burnham said in remarks after taking the oath of office. "I promise to do my very best work with you and for you in achieving the goals of our Minnesota AFL-CIO strategic plan, ensuring well-paying jobs which will strengthen our communities and, finally, raising the voices of all working people and their families."
McCarthy, a longtime member of UNITE HERE Local 17, has retired after more than six years as president of the state federation of labor unions, representing more than 300,000 working people.
The federation's General Board voted unanimously in December to elect Burnham, a former Duluth elementary teacher and member of Education Minnesota. She is the federation's 10th president and, as a Pacific-Islander, the first person of color elected to the office.
Burnham pledged to carry forward the Minnesota AFL-CIO's racial-equity and diversity work, both internally and in the community at large. She has co-chaired the federation's Committee on Racial and Economic Justice for the last two years.
"I am committed to broadening our understanding of one another's members, our unions and other organizations," Burnham added. "We must stay united against the forces that try to divide us."
Burnham also pointed to recent workforce data showing Minnesota's union membership is growing, and she called on unions across the state to work together, in partnership with the federation, to keep that momentum going.
"Let's work to keep growing," she said. "One-to-one conversations, mentorship, increasing and supporting apprenticeship programs in our schools – these are some of the ways we will make this happen."
Burnham taught for 14 years in the Duluth Public Schools and was elected president of the Duluth Federation of Teachers. Members of Education Minnesota elected her the statewide vice president in 2019.
Burnham is a dues-paying member of the Asian Pacific American Labor Alliance, which released a statement celebrating her swearing-in. Jigme Ugen, the APALA's state president and executive vice president of SEIU Healthcare Minnesota, called it a "historic and exciting moment" for the local labor movement.
"Besides being the first person of color and AAPI to be elected president of the MN AFL-CIO, Bernie brings decades of union membership with diverse experiences around racial and social justice at the local and national level," Ugen said. "She is an inspiring choice to lead our labor movement into the future."
Burnham will serve alongside Secretary-Treasurer Brad Lehto, who has held office since 2018. Both officers' terms run until the next Minnesota AFL-CIO convention, planned in September.
McCarthy, meanwhile, enters retirement after 36 years in the labor movement, a career that began as a bartender at Cleo's Lounge on the 50th floor of the IDS Tower in downtown Minneapolis.
He rose through the ranks and served 15 years as president of Local 17, the Twin Cities hospitality union, before a successful run for president of the Minneapolis Central Labor Council in 2002. McCarthy won election as state AFL-CIO president in 2015.
The outgoing president thanked his staff, the federation's board members and its affiliate unions for their support, and said the federation is "positioned well" for the transition.
"I want to congratulate President Burnham on her history making achievement and wish her all the best in leading Minnesota's Labor Movement," McCarthy said. "The Minnesota AFL-CIO is in good hands with an exceptional leader in the fight to build a more just and equitable state."