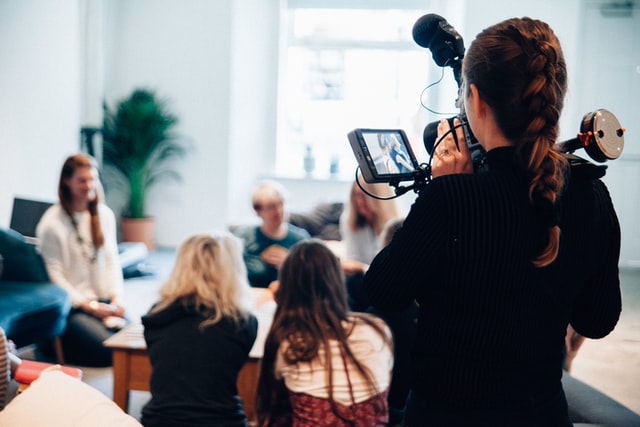 Share
Film stimulus would position Minnesota to capitalize on pent-up demand for new TV, movie production
|
Share
Two things our country learned over the past devastating 12 months are that the American worker is the backbone of our economy, and we love to be told stories through movies and TV shows.
The pandemic forced this country to realize that day-to-day, week-to-week labor is what keeps our economy running strong. The success of our economy is not determined by what companies are being invested in or traded. It is determined by the labor that goes into the products and services those companies produce, but more importantly the health and safety of those doing the work. Take them out of the equation, and it all falls to pieces. Keep them healthy, safe and paid fairly, and they go out and keep the economy churning along by putting their hard-earned pay back into the system.
Americans have learned how to do some of our work remotely, but the strength of our success comes from people being able to come together safely to get the jobs done, be it in teaching, construction, transportation, food service or health care.
The other thing we all experienced together during our time apart was the joy and sense of normalcy we experienced watching movies and TV. Everyone's got their preferences while they pass the time, escape reality, laugh or cry or feel everything in between, or learn about themselves or something new. The past year we've used these stories to help keep us sane, either watching them ourselves or plopping the little ones down in front of the box so we could get work or something else done. Entertainment has helped keep us going.
You wouldn't be surprised to know making these products – movies and TV shows – also requires laborers to come together safely to get the job done. The entertainment industry, like so many others, took a massive hit during the pandemic. Writers are still churning out work. Producers are still able to line up deals. But with safety concerns it is logistically and financially difficult to bring workers together to produce content. It's being done, but at a trickle. As you would expect there is a huge back up in the production line.
So, what does all this have to do with the lives and work of working people in Minnesota?
Two state lawmakers, Rep. Dave Lislegard and Sen. David J. Tomassoni, recently introduced tax credit production incentive bills in the Legislature, HF 1975 and SF 1986. Several union groups are supporting the measure, including the Minnesota AFL-CIO, the Teamsters, the Stagehands (IATSE) and SAG-AFTRA, which presents performers and broadcasters.
The film stimulus bill is designed to encourage out-of-state production companies to come here to make their content, employing Minnesotans, buying Minnesota goods and services, and paying Minnesota taxes, while building a foundation for that industry to thrive here. In return, after these production companies have paid 100% of the Minnesota payroll and sales taxes incurred during production, they can receive up to 25% tax credit on qualified expenses. These out of state production companies can then sell their full-value tax credits to Minnesota-based companies at a discount.
It is literally a win for the production company, a win for the Minnesota company getting the tax break, and a win for Minnesota, with the jobs and economic development created from the outside industry coming here to make their products – work that wouldn't have come to Minnesota but for the incentive.
It's important to note here that the Motion Picture Association of America (MPAA) released a study in 2019 showing that movie and TV production created 2.6 million jobs in the U.S., paying $177 billion in wages. Of those 2.6 million jobs, two-thirds of the work was in "indirect industries," like construction, transportation, retail, hospitality and others.
Bringing jobs and economic development to Minnesota under the proposed film stimulus bill would be an enormous boost to our economic recovery after the pandemic. Production companies have a backlog of content they are waiting to produce, and as demonstrated these past 12 months, there is a demand for it. But we need to act now.
To learn how you can support bringing these good, middle-class and blue-collar jobs to Minnesota, click here and act now. The legislative session is moving quickly, and we have a short window of opportunity.
– Casey Lewis is a Minnesota actor, member of the SAG-AFTRA Twin Cities Local Board and delegate to the Minneapolis Regional Labor Federation.