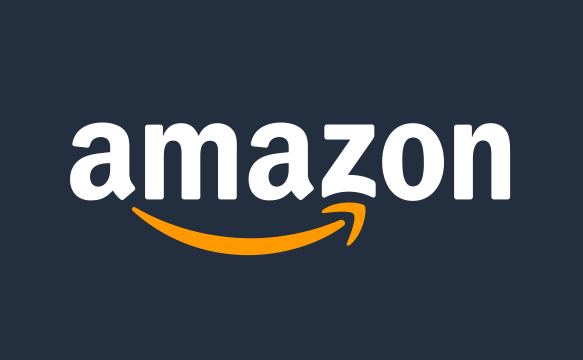 Share
Leaked Memo Reveals Amazon Misled the Public and Workers About COVID-19 Spread in Minnesota
|
Share
An explosive leaked memo today reveals that Amazon has been keeping close track of workers who have tested positive for COVID-19 at MSP1, one of its Minnesota fulfillment centers, including where in the facility people who test positive work and on which shifts, while failing to adequately convey the information to other workers or the public. The memo follows confirmation that 88 workers at Minnesota fulfillment center have tested positive
The memo, first reported in Bloomberg this morning, also shows that the rate of spread at the facility has been nearly five times that of surrounding counties, directly contradicting Amazon's claims that infection rates within their facilities resemble those of the community.
"For months, Amazon has been sitting on information that could have helped prevent workers in my facility from getting sick and spreading the virus to our families. Instead of giving us that information and helping us stay safe, Amazon chose to keep it hidden. I'm shocked and disgusted. It's clear that Amazon doesn't care about us — our Black lives, or those of our families," said Hibaq Mohamed, a worker at the MSP1 fulfillment center.
"Amazon has needlessly put us and our families in jeopardy. Governor Walz has to step up immediately to force Amazon to shut down MSP1 for two weeks with full pay for all workers and provide real-time updates to workers and the public on every new positive case. Amazon and Jeff Bezos can no longer be trusted to keep workers and the public safe."
For months, workers, elected officials, media, and members of the public have attempted to estimate the number of cases in Amazon warehouses. Amazon has refused to disclose hard numbers on how many workers tested positive in its facilities, despite repeated demands from workers, elected officials, and community members all over the country.
Instead, Amazon has revealed information about positive cases to workers only sporadically, in some cases sending texts to workers about "multiple new cases" without detailing exact numbers. 
The information in the memo, which appears to date from mid-May, indicates that:
The number of positive cases was twice what many workers suspected. At least 45 workers at MSP1 had tested positive by the date of the memo, more than double than what some workers had estimated by that point based on texts, voicemails, and other communication from management.
Amazon documented cases by shift and department without appearing to notify workers at risk. Amazon was documenting the number of cases not just as a whole, but by shift and department, yet it appears the company had not alerted workers who may have been at greater risk.
The infection rate in the facility was multiple times that of surrounding counties. The rate of infection in the facility at the time of the memo was 1.7 percent, nearly five times the rate in neighboring counties where workers live.
Workers who tested positive stayed at work while they could infect others. In more than half of the confirmed cases, the worker remained onsite after they experienced their first symptoms, and in more than 80 percent of cases the worker was onsite within the period where they may have been contagious (five days).
Contact tracing was done in only a third of cases. Despite Amazon leadership's claims that the company is pursuing extensive contact tracing, Amazon appears to have done contact tracing in only 15 of the 45 cases.
Facilities where workers have been socially distancing at lower rates could have more severe rates of infection. Workers at MSP1 have followed social distancing guidelines more than at other facilities – yet the facility's rate of infection is higher than that of the surrounding community, an indication that other facilities could be experiencing more severe issues than MSP1.
Temperature checks have not clearly reduced the COVID-19 infection rate. Despite the fanfare surrounding the implementation of temperature checks at Amazon facilities, the number of positive cases continued to grow after Amazon implemented the temperature checks at MSP1 on April 15, an indication that this measure appears to be falling short in practice.
Amazon claims to be in contact with State and County health departments, but media reports on positive cases have come from the state's worker interviews, not Amazon. The memo indicates that Amazon has engaged with the Minnesota Health Department and other County Health Departments when positive cases are reported. Yet the only public disclosure the Minnesota Health Department has provided on total positive case counts came from their own interviews with workers themselves, not from Amazon.
Workers at MSP1 and other facilities have raised alarms that without transparency, they do not have the information necessary to know whether they may have come into contact with infected co-workers and take precautions to keep themselves, their families, and their coworkers safe.
Workers suspect the number of positive cases at facilities nationwide is far higher than what Amazon has said publicly, with some calculations reaching at least 1,600 total cases. 
In April, workers at the MSP1 facility led a walkout after the revelation that two workers had tested positive for COVID-19. In mid-April, workers filed a complaint with the Occupational Health and Safety Administration demanding that Amazon close the facility after reports that a worker at the facility had been told by a doctor that they had COVID-19. COVID-19 cases have continued to rise in Minnesota even as they've fallen in other states.