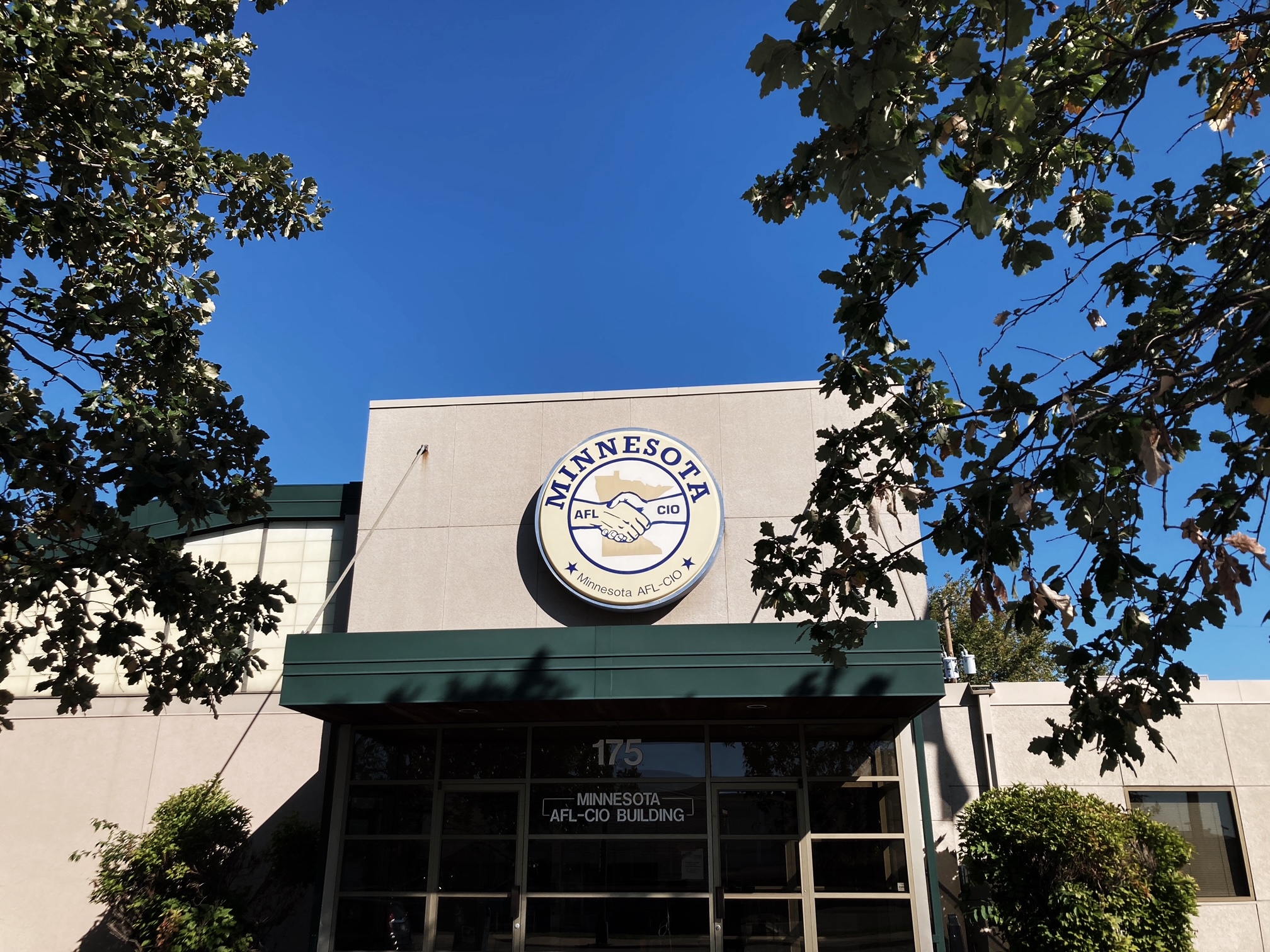 Share
This article first appeared in the Union Advocate.
During a pandemic-shortened convention that gaveled to a close this morning, delegates from the Minnesota AFL-CIO's affiliate unions reflected on the importance of solidarity during times of crisis, and reaffirmed their commitment to building a just, inclusive labor movement capable of fighting for all working Minnesotans.
"No matter what we look like or where we come from, we all should have the freedom to come together and negotiate," Secretary-Treasurer Brad Lehto said in opening remarks Monday.
Held virtually, the statewide federation's 55th convention featured guest speakers, resolutions and reports on local unions' organizing and political work.
During a special presentation, frontline workers discussed their experiences keeping the state running during the COVID-19 pandemic. Ryan Ellison, a grocery store worker and member of United Food and Commercial Workers Local 1189, recalled tense interactions with customers about masks and widespread fear about coming into contact with the virus.
"None of us signed up for what we had to go through," Ellison, a shop steward, said. "This isn't something that was ever included in the job description."
In a live address to the convention Monday, Gov. Tim Walz praised essential union members for "incredible acts of selfless service to others."
"What's been asked of you has not been asked of a generation," Walz said. "I'm incredibly proud of you and the work you've done."
Walz also credited unions for pushing employers, lawmakers and regulators to make workers' health and safety a top priority after the pandemic hit, noting that "workers who were in unions felt safer in their positions, felt better respected."
"More Minnesotans are alive today because union workers forced us to treat COVID as it should have been treated – as a life-threatening pandemic," Walz said.
Looking forward
Convention business also included a series of resolutions that advanced out of committees and onto the convention floor, offering delegates the opportunity to shape their federation's priorities.
Resolutions ranged from opposing the corporatization of health care to supporting union members in a fight to stop AT&T from outsourcing union jobs. Another put the federation on record supporting truth in education – a response to right-wing hysteria around the teaching of "critical race theory" in schools.
Delegates also celebrated steady growth in the local labor movement's ranks. Spokespeople from new bargaining units at two charters schools, Fair State Brewing Cooperative and Augsburg University offered insights into their successful organizing drives, which took place in unprecedented times.
"We were organizing virtually," Augsburg staff member Katie Asfeld said. "We didn't have an opportunity to bump into colleagues after meetings or get together and have coffee…
"We developed different ways for staff to be able to show their support, and at the end of the day we saw that whether we are virtual or in person, there is power in our collective voices."
Seizing an opportunity
Recent polling suggests more workers would like to join together and bargain for better wages, benefits and working conditions.
A Gallup survey of U.S. public opinion of labor unions, released annually around Labor Day, this year recorded the highest favorability rating – 68%, since 1965. Support is relatively bipartisan, and a whopping 77% of young people view unions favorably.
"As long as I can remember, our opponents have been saying, 'Unions will die, unions are obsolete,'" Lehto said. "Don't you believe it."
Passing the PRO Act into federal law, he added, would give unions a greater opportunity to capitalize on their surging popularity. The measure, which has passed the House, would hold corporations accountable for union-busting, strengthen workers' rights to form and join unions and repeal right-to-work laws.
Minnesota's senators assured delegates they are working to advance the bill to President Biden's desk. Sen. Tina Smith said the PRO Act is necessary to undo the "concerted campaign" by big corporations "to undermine organizing rights."
Sen. Amy Klobuchar added, "I believe in my heart that when unions are strong, our economy is strong, and when our economy is strong, our country is strong."