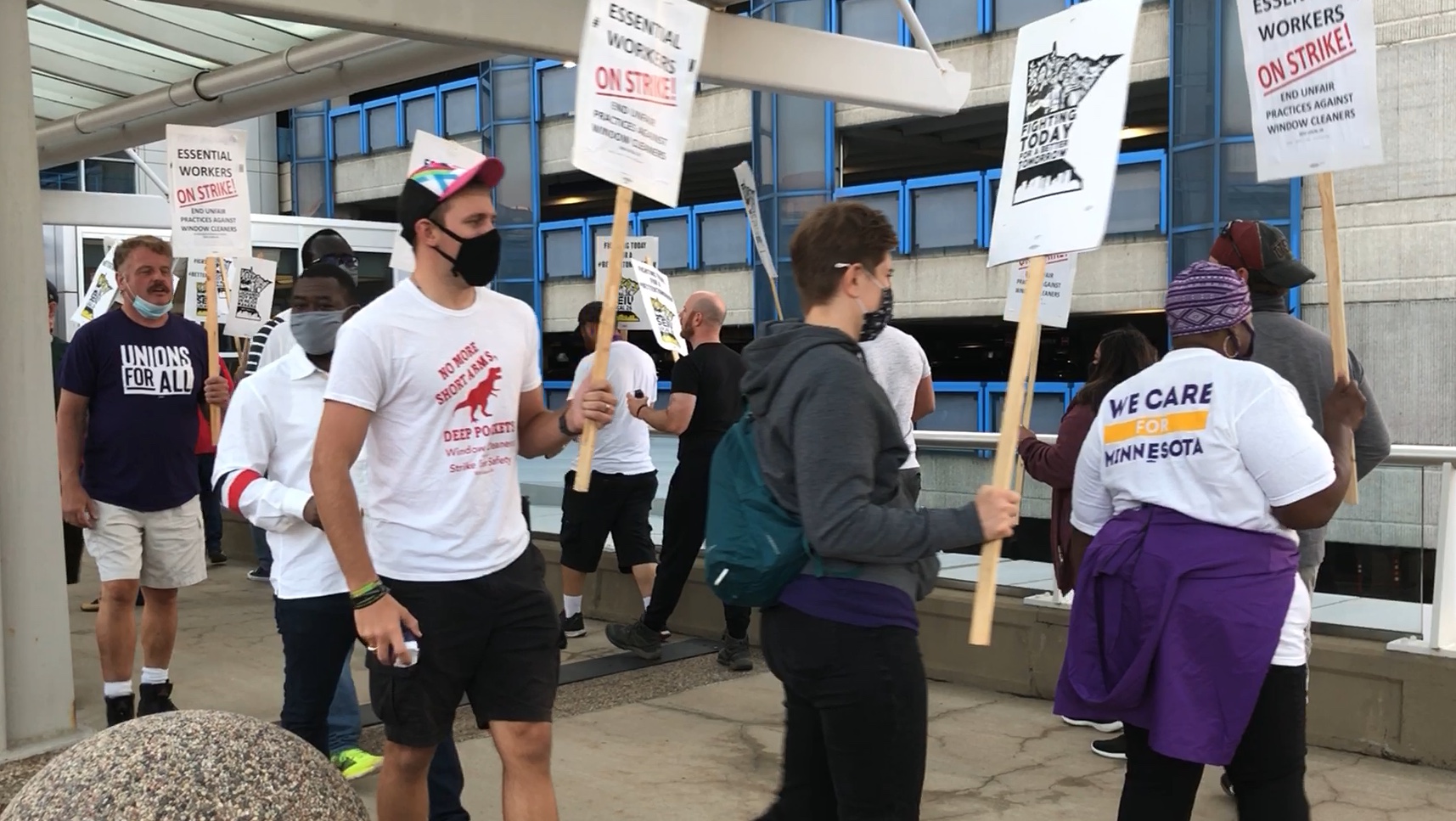 Share
Minnesota bucked the national trend of declining union membership last year, as the state's union rolls grew by 18,000 workers.
"Working people across Minnesota stood up in 2021 and demanded a voice on the job, better pay and benefits, and safer workplaces," Minnesota AFL-CIO President Bill McCarthy said in response to the annual U.S. Bureau of Labor Statistics report on union membership, released yesterday.
Minnesota has seen a flurry of successful union drives over the last two years, bringing workers at hospitals and clinics, nonprofits, craft breweries and distilleries, bookstores and elsewhere into the labor movement.
The BLS data also underscores the union advantage, McCarthy said. A union contract raises wages by roughly 20% and overall compensation by about 28%, on average, making union jobs more attractive to workers at a time when many are reevaluating their career paths.
"Through a combination of workers organizing unions at their workplace and others flocking to union jobs, it's clear that more Minnesotans understand that by speaking up together, they can truly earn a fair return on their work," he said.
Union members made up 16% of Minnesota's workforce in 2021, up from 15.8% in 2020. It was the second consecutive year in which Minnesota's union density rose.
Nationally, union membership declined by 241,000 last year, to a total of about 14 million workers. Union density fell to 10.3% of the workforce.
The decline came despite a wave of collective action among workers, both union and non-union, for better wages and working conditions in 2021.
Public support for unions, too, is at its highest point in decades. A 2021 Gallup poll found 68% of Americans support organized labor, including 77% of young people. An MIT study found that 60 million Americans would join a labor union if they could.
Something doesn't add up, union leaders said.
AFL-CIO President Liz Shuler pointed the finger at federal labor laws, written nearly a century ago, that do little to deter employers from illegally intimidating or retaliating against workers who try to form unions. In a statement reacting to the new data, Shuler said the laws "are designed to make joining a union as difficult as possible."
"Across this country, workers are organizing for a voice on the job and millions of Americans are standing in solidarity with union members on strike," Shuler added. "If everyone who wanted to join a union was able to do so, membership would skyrocket."
"As we work to rebuild economy and seek justice for working people, the Biden administration and Congress must institute policies – such as the PRO Act, the Public Service Freedom to Negotiate Act and other legislation to expand Americans' freedom to join together in unions," said McCarthy, Minnesota's highest-ranking union officer.
Meanwhile, the BLS report showed promising data for communities of color. Black workers continued to have the highest unionization rate in 2021, with 12.9% membership. According to a study by the Economic Policy Institute, Black union workers are paid 13.7% more than their non-union peers.