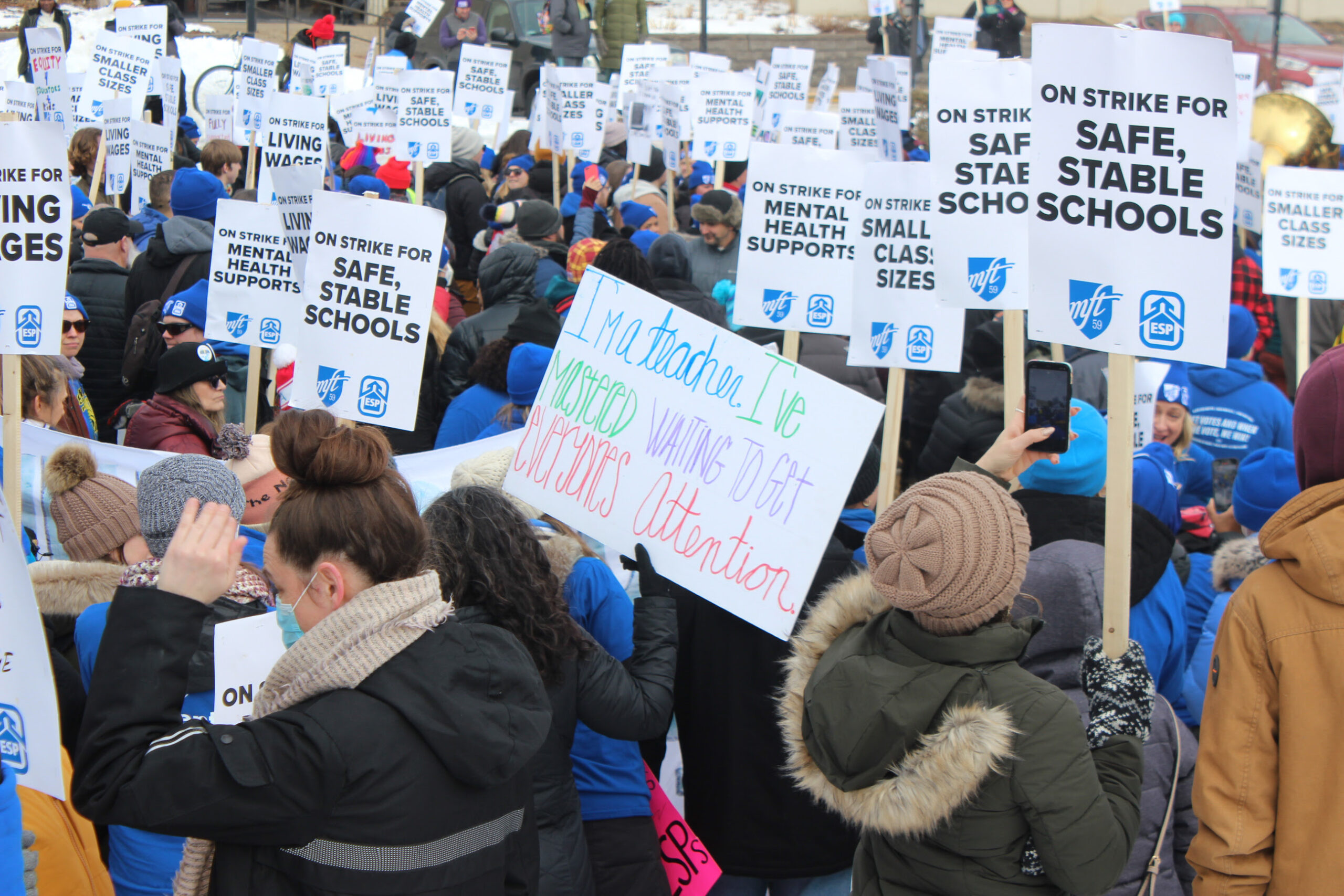 Share
The following is a letter from the Labor Education Service.
Dear friends,
The last two years have been some of the most difficult and transformative in the Labor Education Service's 71-year existence. From the pandemic to the uprising following the murder of our beloved community member, George Floyd; from the deepening climate crisis to the biggest wave of U.S.-based worker organizing in decades; we have collectively experienced unparalleled trauma, grief, isolation, community, connection, and movement in the liberation struggles of working class and poor people.

Though LES staff have been in the streets and on the picket lines, most of our programming has been virtual for the past two years, and some of our programs have been indefinitely postponed. We have used the time we would usually have spent planning and teaching in programs like our Minnesota Union Leadership Program (MULP) to do some deep internal work and strategic planning. We are writing to you today with an update on the fruits of our planning process, including some exciting announcements and bittersweet changes.

LES has undergone some significant staff changes in the past few years. Since 2015, we have lost two full-time positions due to budget concerns. Two of our colleagues, Randy Croce and Howard Kling, retired after accomplished careers as filmmakers, writers, and labor educators at LES. Our Department Administrator, Meron Negussie, moved on from LES in January to take on a new role as an Organizing Business Agent at MAPE.
These transitions have been difficult, but made easier by the addition of three new staff members to our team: Cassie Williams, Amie Stager, and Raquel "Rocki" Simões. Cassie is a labor educator with extensive experience in teaching; diversity, equity, and inclusion work; living and working in rural Minnesota communities; and Minnesota's arts communities. Amie is a journalist and recent graduate of the University of Minnesota Hubbard School for Journalism and Mass Communication; if you haven't yet subscribed to her weekly labor newsletter, Up With The Workers, you've been missing thoughtful and timely content on workers in Minnesota and beyond. Finally, Rocki joined LES in June 2022 after decades of work providing housing and resources for LGBTQ youth. LES is already benefiting from her vast experience running programs on a shoestring budget, her attention to detail, and her deep commitment to social justice.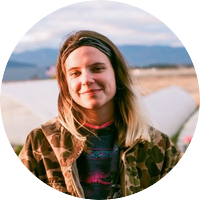 Our team is smaller than it ever has been – only six full-time staff members, as of this writing – and over the past 6 years, we have become much more racially and culturally diverse. We have been engaged in an internal strategic planning process for almost 10 months now to determine how to leverage our experiences, skills, knowledge, and resources to support working class and poor people and our movements in Minnesota. We are making some programmatic shifts that we are excited to announce, but we recognize that some of these changes are bittersweet. We hope you will share in our excitement, and trust in our commitment to prioritize the quality and accessibility of our educational and media offerings above all else.
We are very excited to announce that we will be enrolling students in the 2022-2023 cohort for our Minnesota Union Leadership Program (MULP). Our 2020-2021 cohort finished their MULP classes online, and we decided to suspend the program until we could meet in person again. We know that MULP is one of our most beloved programs, so we are incredibly excited to bring it back again. You can learn more about MULP, including how to apply to the 2022-2023 cohort, here.
We have also made the very difficult decision to suspend our Minnesota Union Women & Femmes Retreat indefinitely. Unfortunately, we cannot deliver a program of that size with only two full-time teaching staff. We are hopeful that we will be able to hire another labor educator in the next year or two, and we will happily resume the Retreat as soon as we have the capacity on our staff. In the meantime, look out for an announcement from us in the coming months about programming for women and other marginalized genders.
We just concluded another successful run of our open-enrollment "skills" courses. We will continue to offer these courses online and in person during the fall and spring semesters every year. Keep an eye out for our fall course topics and schedule around Labor Day. We are also available year-round for customized trainings with your union, worker center, or other organization on any workplace or union-related topic. Some of our recent classes include grievance handling; collective bargaining; racial justice in the union and at work; and internal organizing. You can always set up an appointment to discuss your training needs with our teaching team by emailing les@umn.edu, or calling us at 612-624-5020.
With the departure of Randy and Howard, we have reduced our long-form video production services. However, we still have our resident expert in A/V support, John See, so keep LES in mind for your next in-person, virtual, or hybrid convention or conference.
Finally, we have one more transition to announce: Filiberto Nolasco Gomez will be leaving his position as Editor of Workday Minnesota at the end of this month. It is hard to describe the impact Fili has had on every aspect of Workday. The structure and aesthetic of Workday were overhauled at his direction; it is now well-organized and easy to read.
Fili's investigative reporting shone a light on some of the worst labor practices and biggest struggles faced by Minnesota workers. Workday's audience is larger and more diverse than ever. Additionally, Fili has been an integral part of our teaching programming for the past few years; his expertise and vision will have an impact on LES' curriculum for years to come. It is difficult to imagine LES and Workday without Fili, but we are also excited at the prospect of new leadership and direction for Workday and a new collaborator at LES. We hope to share an announcement about a new Editor for Workday very soon.

After strategic planning, the departure of Fili, and the arrival of a new editor in the coming months, Workday Minnesota and Up with the Workers will be going through some of their own transitions and training that will shape the future of media at LES. We hope to continue publishing thoughtful, in-depth, and approachable stories that center working class and poor people and celebrate worker culture and power.

Thank you for reading until the end of this very long update letter. We are so grateful for your support during this period of transformation at LES, and so excited for the future we will build together.
In Solidarity,
Amy Livingston

Filiberto Nolasco Gomez
John See
Rocki Simões
Amie Stager
Cassie Williams