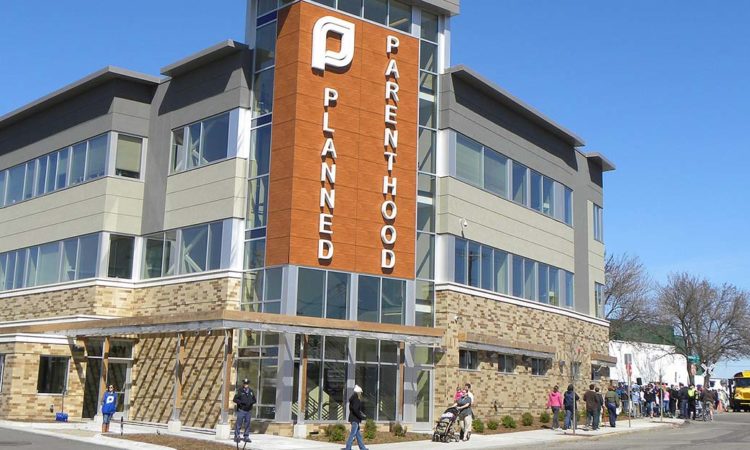 Share
Over 400 Planned Parenthood workers in five states, including Minnesota, will begin voting by mail this week in a union organizing election. The National Labor Relations Board will tally votes July 21.
Frontline workers at Planned Parenthood North Central States' 28 facilities in Minnesota, Iowa, North Dakota, South Dakota and Nebraska are eligible to participate in the mail-in election. The bargaining unit would include workers in roughly 100 different roles, from admin and marketing staff to pharmacists and registered nurses.
The union drive, supported by SEIU Healthcare Minnesota and Iowa, began over a year ago, and workers petitioned for a NLRB election May 26 after collecting signatures of support from a majority of frontline staffers.
But at a virtual press conference held after the filing, workers acknowledged that a leaked Supreme Court opinion overturning Roe v. Wade added urgency to the organizing push.
The ruling became official Friday, and it triggers laws criminalizing abortion – among the services Planned Parenthood provides – in the Dakotas. Anti-abortion lawmakers have pledged action in other states, too.
"Our right to provide this care is constantly under attack, and we can't afford to lose dedicated, mission-driven abortion care providers to burnout and exhaustion," said Sadie Brewer, a registered nurse at the clinic on Vandalia Street in St. Paul. "Now more than ever, we need as much protection and security as possible, and a union is going to give us that."
Planned Parenthood workers provide cancer screenings, birth control, family planning, sexual and reproductive health education, political and community organizing and other services in addition to abortion care.
"We all chose to work for Planned Parenthood because we care for the mission and the community we serve, and the company has taken us for granted for far too long," Brewer said.
Like other nonprofit workers who have formed unions in recent years, Planned Parenthood staffers hope to gain more control over decisions that affect their day-to-day work in support of the organization's mission.
April Clark, a registered nurse from Iowa who has 10 years of experience with Planned Parenthood, said workers' concerns too often go unaddressed by management, resulting in "an extremely high turnover rate" that she sees in her role as a senior training and development specialist.
"I am often training the same position in the same clinics over and over again, and this has been an ongoing trend for the last several years," Clark said. "Caretakers often cannot voice issues on the job in a way that leads to meaningful change. We trudge on until we burn out, and then we leave."
Planned Parenthood workers said wages and working conditions also factored into the decision to unionize. Many of her co-workers, Brewer said, are "overworked, underpaid and undervalued."
"Unfortunately, I've seen many of these people move on after their ideas and concerns went unheard by the executive team far too long," Brewer added. "The executive team is constantly making decisions that affect us with little to no input from the people doing the actual work."
In that sense, Planned Parenthood workers said they believe collective bargaining will benefit themselves, their patients and the organization they support.
"As caregivers, we can be empathetic to a fault, and in part this has been why it has been so easy for our passion to be exploited," said Mimi Arabalo, a health educator in the Omaha clinic. "But it is also why we are taking this stand together. What kind of Planned Parenthood employees would we be if we didn't believe in advocacy?"
This story first appeared in the Union Advocate.