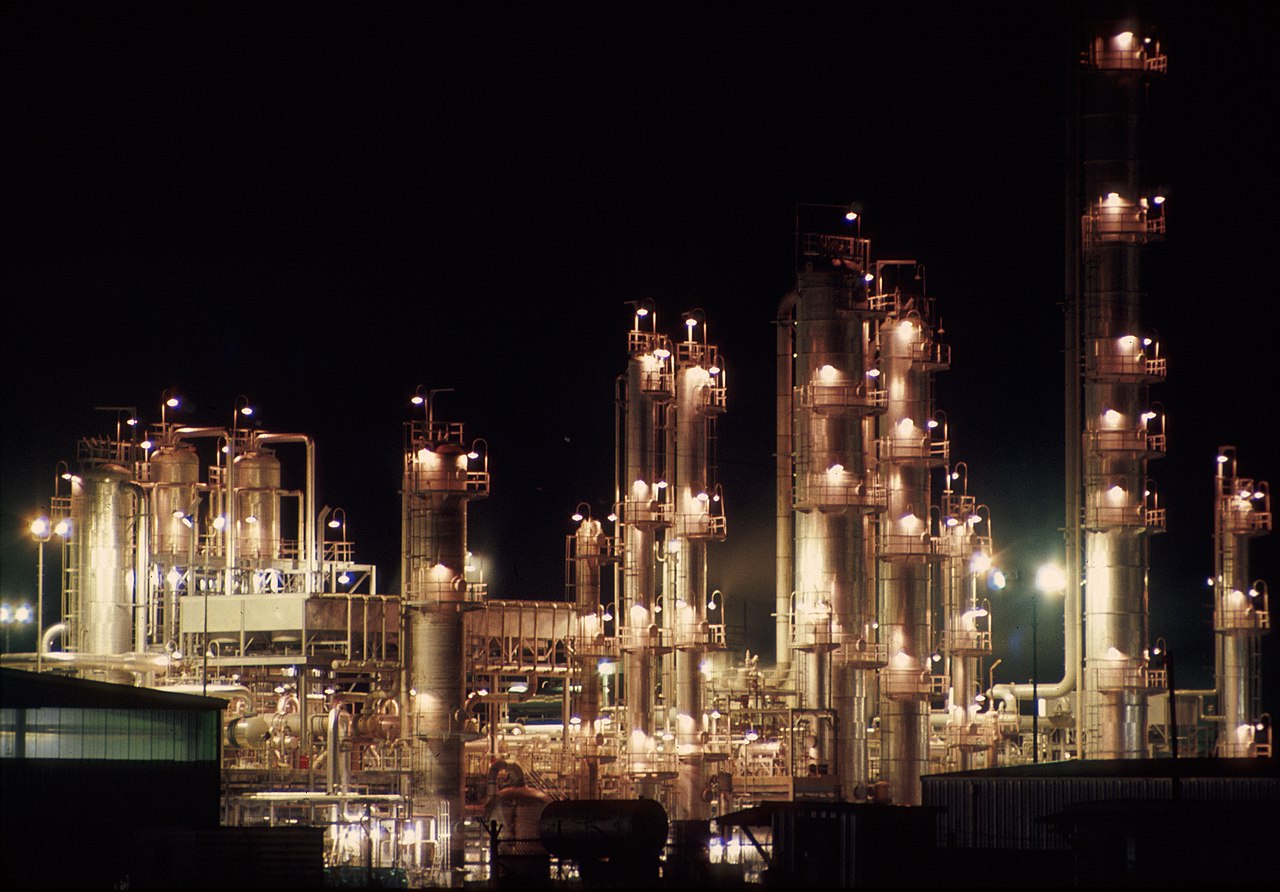 Share
Community Rallies Around Refinery Workers as Marathon Lockout Enters Third Week
|
Share
As picketing at the refinery in this small, suburban community entered a third week, members of Teamsters Local 120 and Gov. Tim Walz ratcheted up the pressure on Marathon last night with a rally highlighting workers' safety concerns.
Each day the lockout continues, Local 120 steward Tylor Sardeson warned, Marathon is putting its workers and surrounding communities at risk.
"We're on this side of the fence," said Sardeson, a crude operator at the facility. "It's the wrong side of the fence to make sure this place stays safe."
Nearly 200 Teamsters are standing together to resist the company's demand for dramatically different staffing inside the refinery, including the ability to replace union members with workers from lowest-bidder subcontractors.
"They're going to add more jobs to my plate, and I don't even feel comfortable with the ones I have right now," Local 120 steward Dean Benson said. "Safely, it's just not possible."
"It's about the safety of this community," Walz said. "I can't tell you how grateful I am for that."
Walz listened as workers and family members laid out the stakes of contract negotiations with Marathon. Rhiannon Sklavenitis fought back tears as she recalled a serious burn injury her husband suffered at the refinery, which left her more afraid for his safety than when he was deployed into combat with the Navy.
The governor then took the stage and called on Marathon "to get back to the table" and "make sure safety is at the center" of talks. He praised union members for taking a stand.
Elected officials have tread a beaten track to St. Paul Park since the work stoppage began, offering their support to Teamsters on the picket line. Some lawmakers have taken managers at the refinery to task for locking out experienced workers.
U.S. Rep. Betty McCollum, in a letter to local Marathon executive Amy Macak, noted ownership of the refinery has changed multiple times in recent years, but its "dependable, highly-skilled, local union-represented workforce" has been a constant presence.
"The breakdown of contract negotiations and use of outside contractors by Marathon raises serious questions about safety," McCollum wrote, adding that the 2018 explosion at Husky Energy's refinery in Superior, Wis., serves as a "grave reminder of the need to maintain the highest standards for safety."
Members of other local unions are showing their solidarity with locked-out Teamsters as well, joining them on the picket line, providing food and other supplies, and contributing to workers' defense fund.
"There are a whole bunch of unions in this crowd," Kera Peterson, president of the 66,000-member St. Paul Regional Labor Federation, told locked-out workers during the rally. "This fight is Minnesota's fight, and we are with you in this for the long haul, as long as it takes."
Teamsters who work at the St. Paul Park refinery – electricians, operators, maintenance and other workers – originally went on strike Jan. 21, three weeks after their union contract expired.
After 24 hours on the picket line, striking workers offered to return to their jobs, but they were turned away at the gate – a move Local 120 President Tom Erickson called the most reckless he's seen in 30 years negotiating contracts.
The two sides have held at least one bargaining session since the lockout began. But like the 24 sessions leading up to the lockout, it was negotiations in name only, union members said.
Jim Swanson, an electrician at the refinery, told U.S. Sen. Tina Smith on the picket line Saturday that union members make sure to bring their phones into bargaining, so they have something to read after the company's negotiators walk out of the room.
"They just haven't negotiated at all," Swanson said. "It seemed like they had an agenda right from the beginning. I think they planned to not even negotiate and have us go on strike.
"We never brought up money once," he added. "I don't think anybody here is concerned about money. It's issues in the refinery – safety stuff and trying to eliminate positions."
As the lockout drags on, Local 120 members have begun following trucks from the refinery to local freight yards and Speedway gas stations, looking to raise awareness of the lockout.
While they cannot legally call for a boycott of Speedway, workers can advise potential customers that the fuel being sold crossed a picket line, and that the company has locked out workers whose training and experience keeps St. Paul Park and its surrounding communities safe.
"We don't want the Husky incident to happen here," Sardeson said. "I live in Cottage Grove. My children go to school here in Cottage Grove. It's very important to me that the facility stays running and stays safe."
Matt Foss, who has worked at the refinery for 22 years as a member of the emergency response team, a fire mechanic and rescue lieutenant, addressed a letter to the board calling on them to intervene. In the letter, Foss writes:
"Operating the refinery with a skeleton crew of mostly local and out-of-state managers (as is happening now), is not a risk worth taking. They do not have the training nor experience to safely navigate the types of operational incidents that can occur in this refinery, particularly in the bitter cold temperatures of a Minnesota winter. Moreover, our local area fire departments are not equipped to protect the community from a significant industrial accident without Marathon's full emergency response team on the job. The consequences could be catastrophic.
Locking us out of our jobs after we risked our health and the wellbeing of our families to maintain uninterrupted service throughout this pandemic is particularly hurtful especially given the $411 million in CARES Act tax benefits Marathon received. Adding insult to injury, management appears now to be flouting both the company's own COVID-19 protocols for employees exposed to COVID-19 (with one manager brought back to work during the lockout only two days into his quarantine), as well as our State's quarantine guidelines for individuals who have traveled to Minnesota from out-of-state, like those working in the facility from virus hot-spots such as California and Texas."
The refinery, which has around 370 employees, is located along the Mississippi River in St. Paul Park. It can refine up to 98,000 barrels of oil—usually from North Dakota—per day.