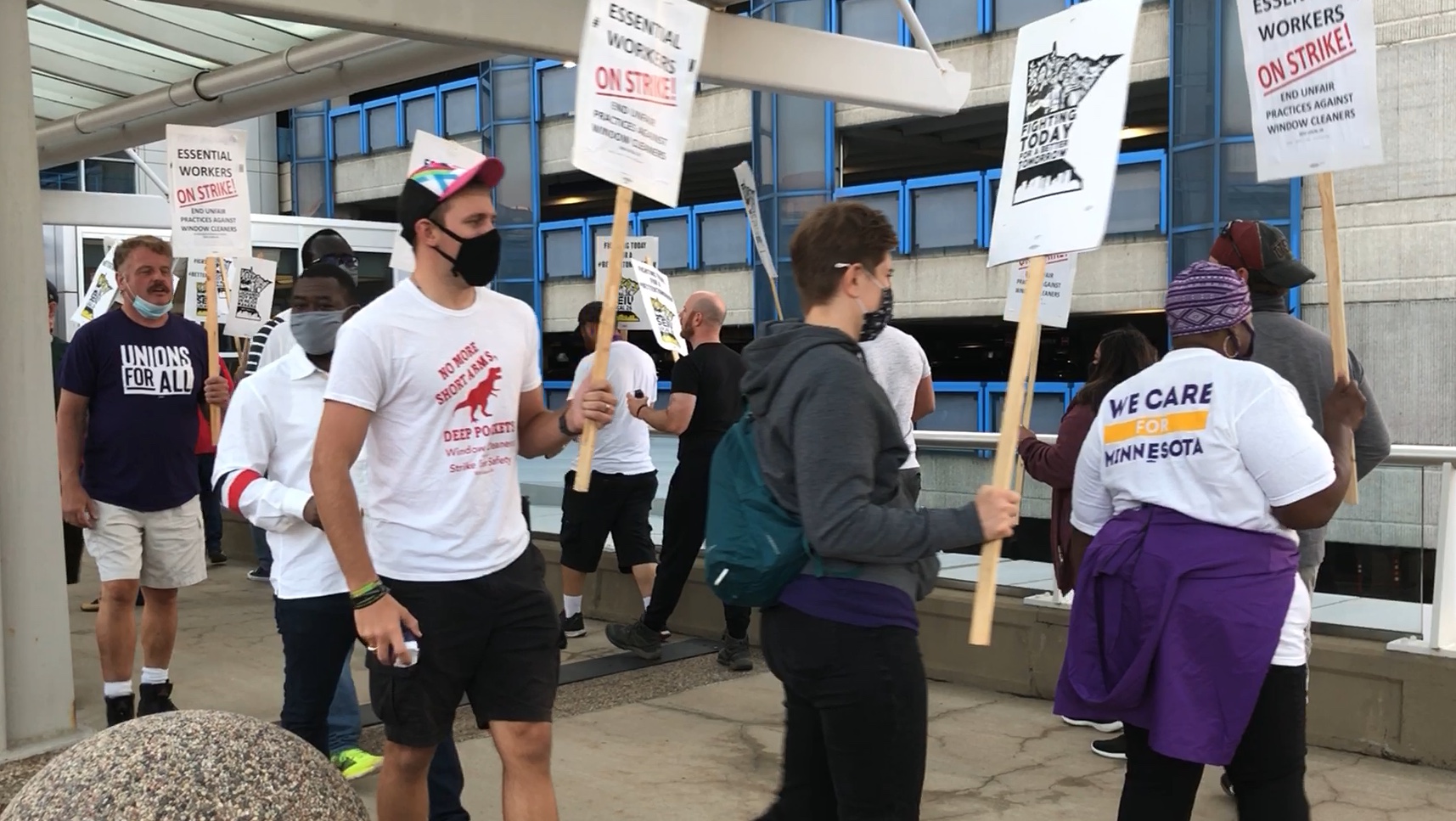 Share
High Rise Window Cleaner Strike Enters Second Week
|
Share
Pickets lines began at the MSP Airport at 6 a.m. this morning as striking high rise window cleaners with SEIU Local 26 begin the second week of their Unfair Labor Practice (ULP) strike. The strike began Monday, August 16th and saw picket lines at various locations across Minneapolis and St. Paul.
Workers at two of the three companies, Columbia Building Services and Final Touch Commercial Cleaning, covering nearly 40 workers, are on strike. A third company, Apex North, has already agreed to the main principles proposed by the workers, and their employees continue their work.
The two sides bargained Wednesday and again Friday, working late into night on Friday, but still were unable to reach a deal that ensures these workers have a contract that respects, protects and pays them for their essential work.
The window cleaners who hang from the side of Twin Cities skyscrapers and have also cleaned the inside of buildings during COVID began their open-ended ULP strike to stop the employers' unfair labor practices and get a fair settlement that recognizes the sacrifices of essential workers and keeps them safe.
Updates to Follow