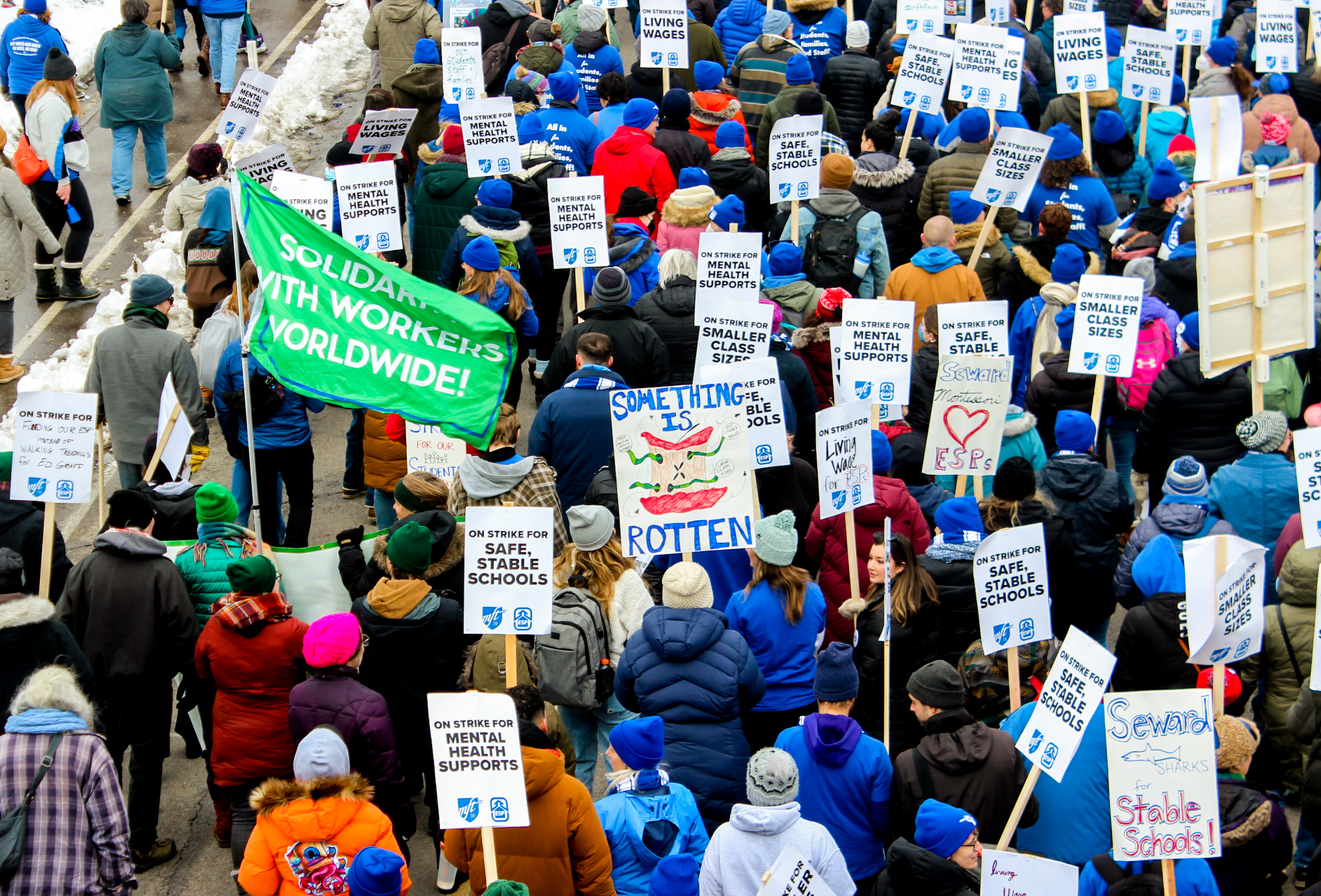 Share
Local labor movement's solidarity vital for MFT
|
Share
Striking Minneapolis educators appealed to the broader labor movement for help. And they got it.
More than $500,000 in donations for the Minneapolis Federation of Teachers strike fund came in from local and national donors, large and small, from individuals, local unions, and the American Federation of Teachers and National Education Association.
Donations to the strike fund continue to be distributed to MFT members to help with rent, utility bills, medical bills, and other pressing expenses.
The fund is being administered by Working Partnerships — the community services arm of the Minneapolis Regional Labor Federation, AFL-CIO.
And donations still are needed to help MFT members get caught up on bills. For a link to donate online, visit workingpartnerships.betterworld.org.
Local unions helped in other ways, too. Members of AFSCME Local 3800 and other unions turned out for MFT's marches and rallies. Minneapolis Public Schools food service workers with SEIU Local 284 made breakfast burritos for strikers on the picket lines. SEIU Local 26 janitors helped clean MFT's busy offices. Teamsters Local 120 sent its semi-trailer truck to help block traffic for MFT's marches. MRLF staff served as marshals at marches and rallies. Members of CWA Local 7250 even put down ice melt on slippery sidewalk picket lines during the first winter-like days of the strike.
"Everyone was so helpful and really showed us what solidarity looks like," said MFT president Greta Callahan. "I cannot imagine what would have happened to us if we had not had the support of the local labor movement."
This article first appeared in the Minneapolis Labor Review.