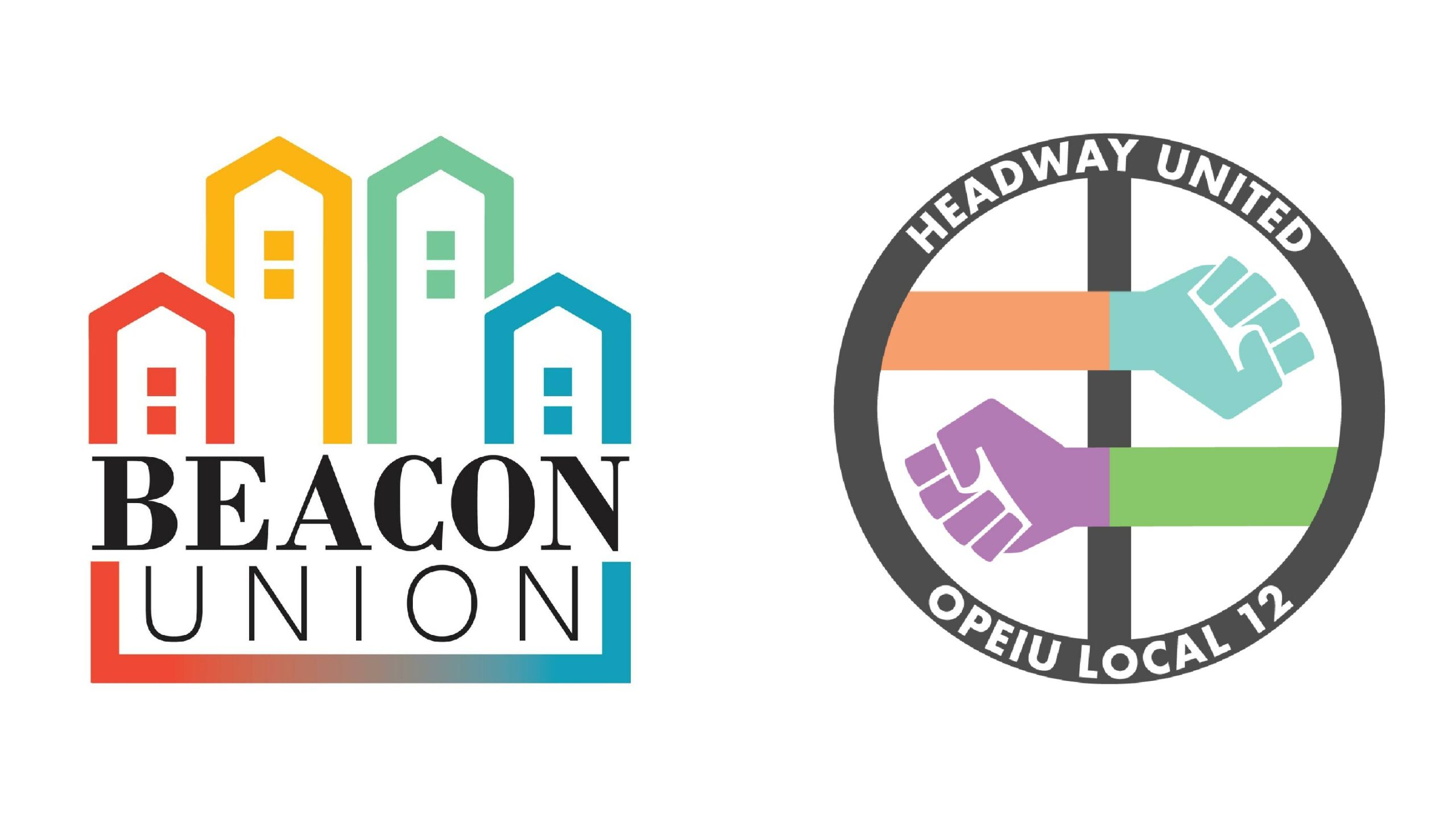 Share
More local nonprofit workers take union drives public
|
Share
Organizing among Twin Cities nonprofit workers continues to bear fruit, as employees at two local organizations, Beacon Interfaith Housing Collaborative and Headway Emotional Health Services, have gone public with union campaigns this month.
Hastened by the pandemic, economic uncertainty and the uprising for racial justice last summer, unionization efforts have succeeded at no less than 10 Twin Cities nonprofits in the last year. And workers at Minnesota's umbrella organization for nonprofits, the Minnesota Council of Nonprofits, are currently voting on whether to form a union, with results expected April 30.
For many nonprofit employees, the appeal of forming a union isn't just greater say over their terms and conditions of employment. Workers also want a meaningful voice in organizations' decisions – and more power to hold them accountable to their own goals and values, like equity and inclusion.
In a press release announcing their union, Beacon workers said winning a collective voice is "the best and only path toward shifting the balance of power" at the organization and "creating opportunities for all Beacon staff to participate in organizational strategy and decision making."
The press release also noted that turnover at the nonprofit has "particularly affected staff who identify as Black, Indigenous or People of Color in recent years, as well as staff in frontline service positions." That runs counter to the organization's principles, workers added.
"The Beacon Union intends to bring transparent accountability to Beacon's publicly stated value of race equity, especially by implementing collective decision making and advocating for equitable salary and benefit structures," union members said.
Nearing recognition
The Beacon Union, organized with support from the Minnesota Newspaper and Communications Guild-CWA, issued its press release last Wednesday. By Friday, workers had reached a neutrality agreement with the CEO, moving one step closer to collective bargaining.
The agreement bypasses the lengthy election process governed by the National Labor Relations Board, instead allowing workers to win recognition of their union by collecting signed authorization cards.
Union supporters anticipate it will take about two weeks to present management with cards from a majority of eligible workers. About 20 members of Beacon's staff would be included in the union.
Founded in 1999 by Twin Cities religious congregations working together on housing issues, Beacon has since grown into one of the leading affordable housing developers in the area.
But that growth, union members say, has changed the culture of their nonprofit, which now "minimizes transparency in decision-making, limits cross-cultural community building and discourages critical feedback from staff." The result is "unsustainable workloads, high staff turnover and limitation of Beacon's ability to fulfill its responsibility to residents, donors, partners and communities across the Twin Cities metro area."
Seeking more say at Headway
Workers at Headway Emotional Health Services announced their union campaign with Local 12 of the Office and Professional Employees (OPEIU) April 8. The union includes therapists, case managers and administrative staff at the nonprofit, which provides emotional health services in the Twin Cities and surrounding areas.
Although the campaign is public, union supporters have not yet approached Headway management about recognition, according to organizers, who say roughly 160 workers would be eligible for the bargaining unit.
The union is hoping to drive public support for their campaign on social media. Organizers are asking allies to follow and amplify @HeadwayUnited on Facebook and Twitter.
"For years, we have been working hard to provide the best care to those seeking emotional wellness – often without meaningful recognition or material support from management," the union tweeted. "We need to take care of us, too!
"A union at Headway means we get a say in ensuring our workplace reflects our worth and our values."
A trend in the sector
The nonprofit community has seen a burst of union activity across the U.S. in recent years. While the Bureau of Labor Statistics does not track union density in the nonprofit sector as part of its annual report on union membership, several Minnesota unions have successfully organized workers from education, social-service, arts, advocacy and other organizations.
Since last summer, OPEIU Local 12 has organized workers at four local nonprofits: Jewish Community Action, Minnesota Voice, Minnesota Youth Collective and the Minnesota Freedom Fund. Members of Augsburg University's staff voted in January to join Local 12, and the union also recently organized a new classification of workers at the Minneapolis Institute of Arts into an existing bargaining unit.
Workers at OutFront Minnesota and Hope Community have organized unions with the Minnesota Newspaper and Communications Guild since 2019. Council of Nonprofits workers are also organizing with the Guild.
AFSCME Council 5 supported successful organizing drives at Minneapolis Crisis Nursery and the Walker Art Center in the last year.
And workers at Minnesota Public Radio's classical and alternative stations voted to join SAG-AFTRA in December.