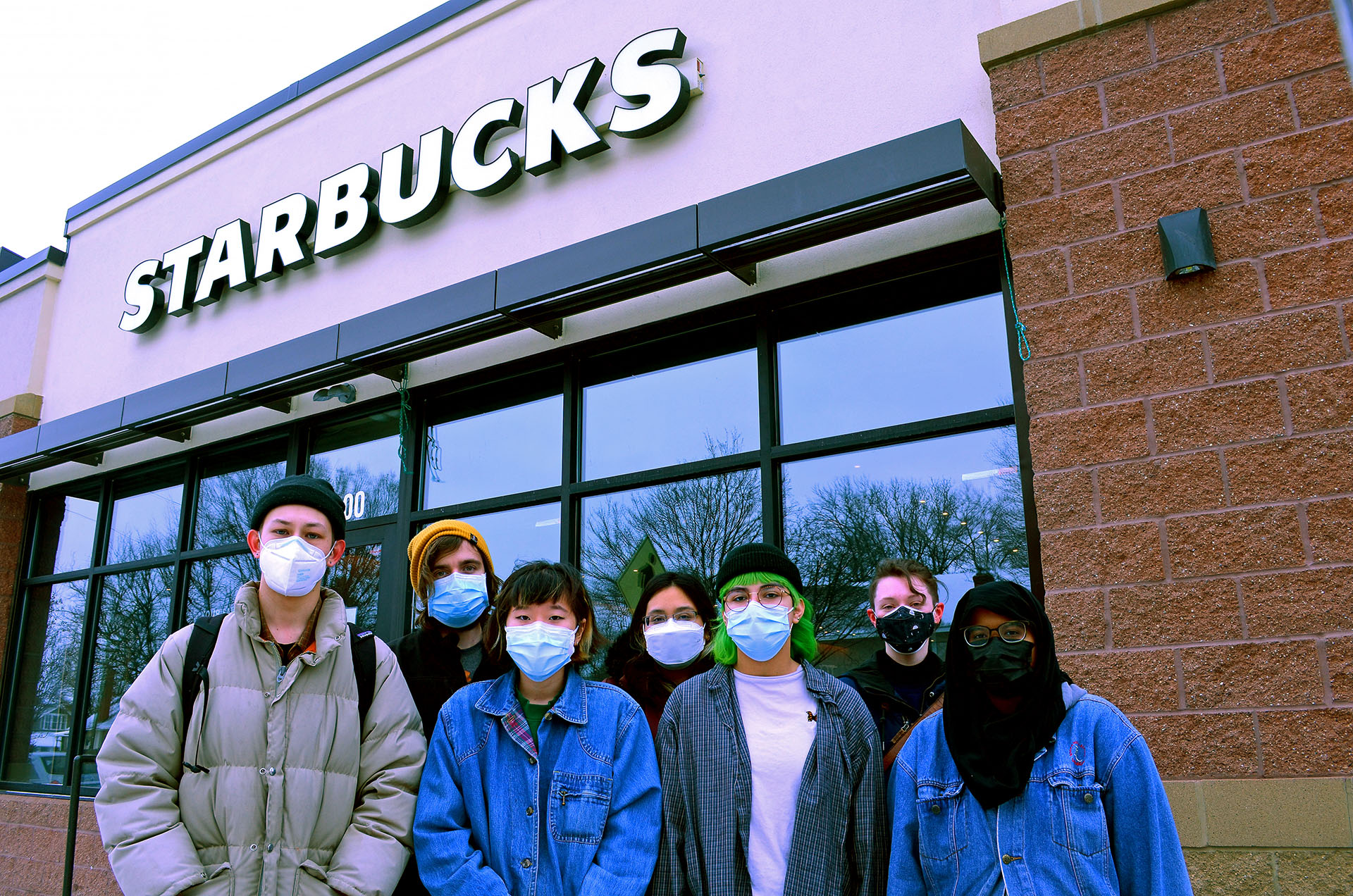 Minnesota Starbucks Workers
Minnesota Starbucks Workers
Share
St. Paul Starbucks workers win union election
|
Share
Baristas in St. Paul won their union election today, giving Minnesota its first corporate-owned, unionized Starbucks.
In an election overseen by the National Labor Relations Board, workers at Starbucks' 300 Snelling Ave. location voted 14-1 in favor of joining Workers United, an affiliate of the Service Employees International Union (SEIU).
The NLRB tallied votes, which workers cast by mail earlier this month, in Minneapolis today. Workers and representatives of the company were able to watch a live video stream of the tally, said pro-union barista Lola Rubens, who tuned in from the cafe before her shift began.
"My heart was pounding," she said. "I probably looked like a fool in the cafe because every time they would show a yes vote, I would do a little dance.
"There's so much joy in this moment, and I'm so excited that we did this and so excited for all the things that are to come. We have the opportunity to take part in creating our contract that reflects us, the people who work here. It's an amazing feeling that now we have that say."
Rubens and other Twin Cities baristas have said they want to bargain for higher wages, better training opportunities and more support for employees from marginalized communities.
Workers at four other Twin Cities Starbucks have filed for union elections. The NLRB will tally votes cast by workers at the Starbucks located at 4712 Cedar Ave. in Minneapolis next Monday.
"We are hopefully the first of many stores in Minnesota who are going to succeed in unionizing," Rubens said. "There are just stores filing left and right, and I hope that our victory is going to give them more momentum."