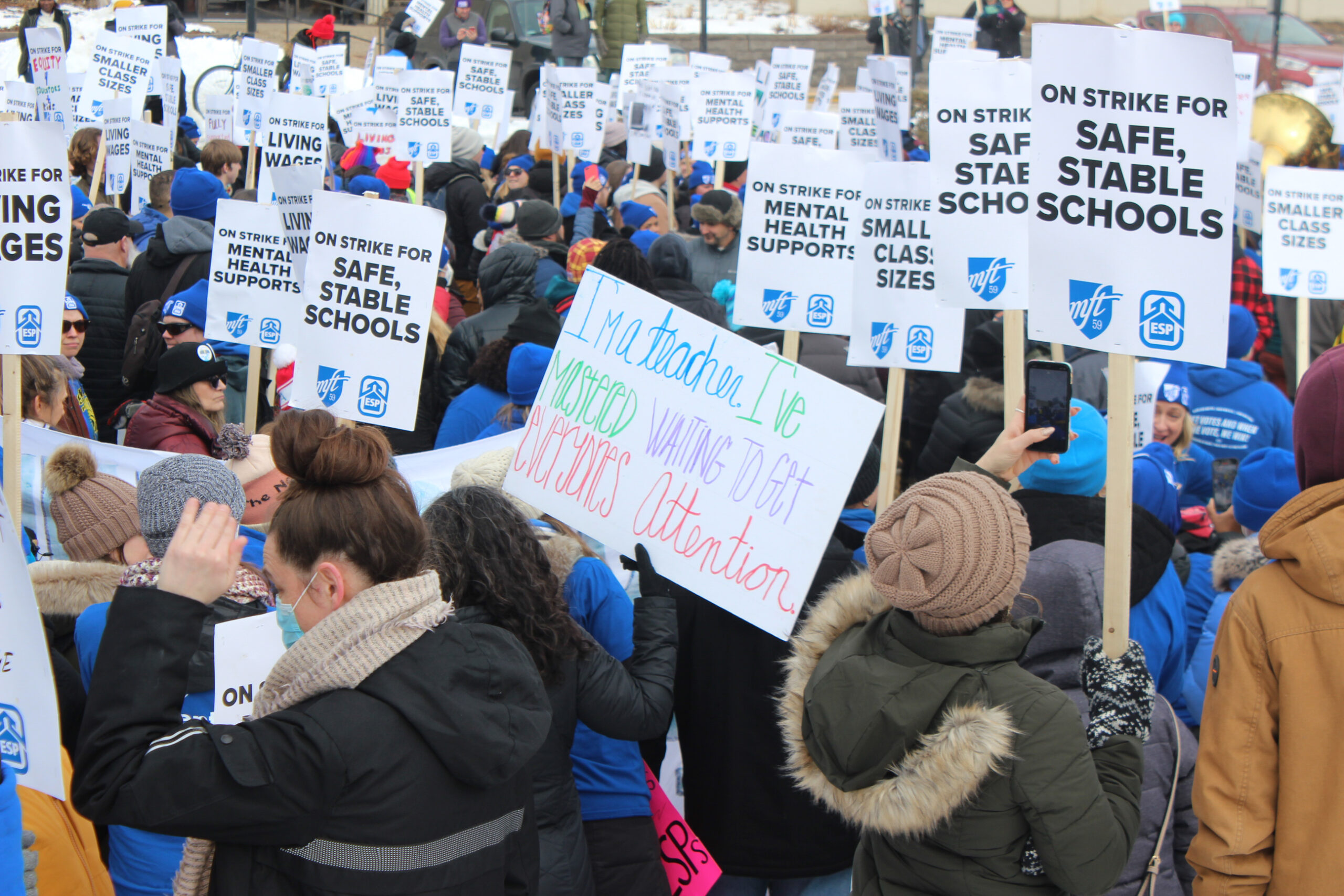 Share
The Strike Wave Sweeps the Twin Cities 
|
Share
Minneapolis teachers and Education Support Professionals (ESP) entered the second week of their strike. Spirits remain high on the various picket lines all over the city.
A weekend benefit show for striking teachers gave the community another chance to support striking teachers and ESPs.
---
Healthcare workers at MN Epilepsy Group began a 5-day ULP Strike today. The workers are members of SEIU Healthcare Minnesota.
SEIU Healthcare Minnesota represents more than 60 Electroencephalogram (EEG) Technologists at MEG, providing essential brain-wave testing services.
After unanimously voting to authorize a ULP strike in mid-February as bargaining stalled, the group announced the required 10-day notice earlier this month.
The two sides bargained six times between October and early February, with the union offering multiple more dates throughout that timeframe. The two sides twice agreed to extend the prior union contract to continue negotiations.
The union's primary issue is a meager pay increase of 0.75% per year for three years. The employer wants to exchange the wage increase for the union to give up the longevity-based step increases. The union is accusing MEG of engaging in "regressive bargaining,"
---
Around 200 food service workers in the MPS district have been waiting for a new contract for a year and a half. Earlier this month, members held a rally before voting 98.5% in favor of authorizing a strike. 
Union leaders said negotiations ended late Friday without a deal.
"Following the overwhelming strike vote, we did see some movement from the District, but we still aren't close to where we need to be to make up for years of underinvestment in these frontline, essential workers," said Kelly Gibbons, executive director of SEIU Local 284, in a statement Friday evening.
The union has not yet filed the required 10-day notice to call a strike.